A bit of sunshine and warmer weather welcomed the Athens community on Monday afternoon as they gathered together for the seventh annual MLK Day Parade and Music Festival.
Hosted by the Athens Anti-Discrimination Movement and the United Group of Artists, the event honored the legacy of civil rights leader Martin Luther King, Jr. with a celebration featuring live music, food trucks and other vendors.
For some, the parade, which began on the corner of Hull and Washington Street, was a fun and meaningful way to spend the holiday with their families. On the sidelines, children and adults alike could be seen playing with bubble wands sold by local vendors and dancing alongside passing parade participants.
Cheering from the sidewalk, Lakeshia Huff said she drove all the way from Atlanta to support her daughter, a performer in the parade with the Dollhouse Dance Factory Dancing Dolls.
Huff believes that by marching in the parade, her daughter is "able to live out what [King] worked hard for": the ability to unite as people without discrimination.
For many, the parade was also a chance to promote various causes that align with the teachings of the late civil rights leader.
Riding in the back of a truck decorated in large brightly colored flowers, Noe Mendoza, with Dignidad Inmigrante en Athens, chanted into his megaphone, "the people, united, will never get divided."
Mendoza, a prominent local immigrant rights activist, participated in the parade to fight against injustice towards immigrants and undocumented people. He believes by gathering all together, regardless of skin color, religion or age, events like these are one of the best ways to fight injustice.
"It is so beautiful to see people coming together. Young people, old people… no matter what color they are, happy and keeping [King's] spirit alive," Mendoza said.
Dignidad Inmigrante en Athens was not alone in marching to raise awareness for their cause.
Nya Bennett, co-founder of Cultivating a Lifetime of Legacy, hopes the parade can help her Athens-based organization "get [their] name out there and help more kids" by investing in youth education, mentoring and career development.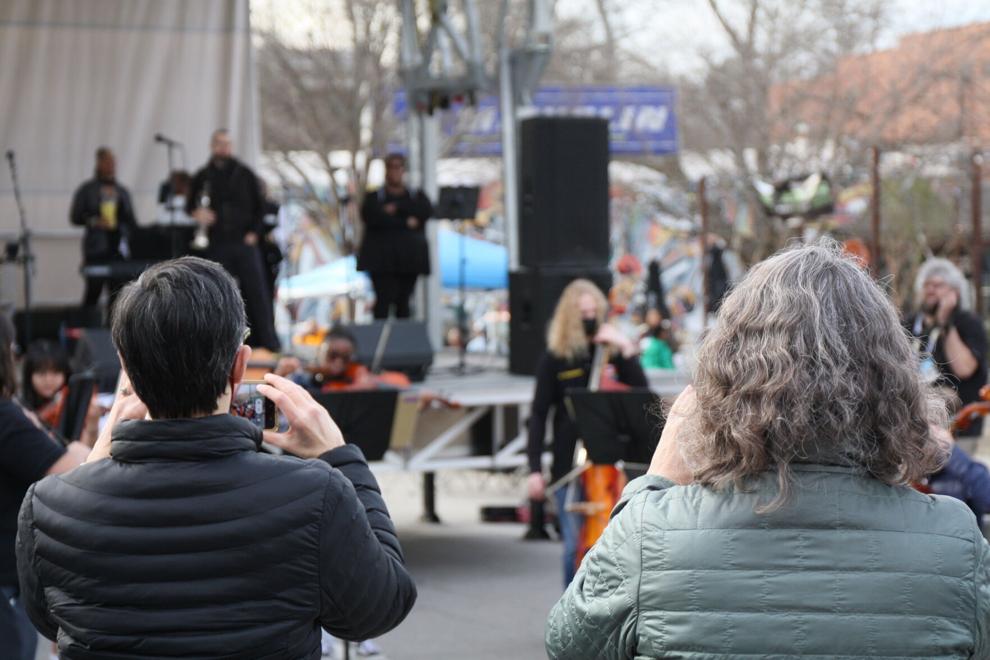 Similarly, Addison Clapp, labor organizer for the Athens unit of the Party for Socialism and Liberation, thought marching would be a good way for the PSL and Students for Socialism to connect to the community and uphold everything they stand for.
Clapp noted that this year appeared to have a much greater turnout than last, likely because of the warmer weather. She believes the growing attendance of the event is incredibly important in making a change.
"Racism is still a huge issue. It hasn't gone away. What MLK was fighting for, we still have to continue that fight," Clapp said. "And that can't continue with a couple of politicians… It has to be the community."
The parade ended at the main stage at Hull and Washington Street, where event organizers Knowa and Mokah Jasmine Johnson honored two Athens elders, Pearl Hall and Fred Smith Sr., for their contributions to the community.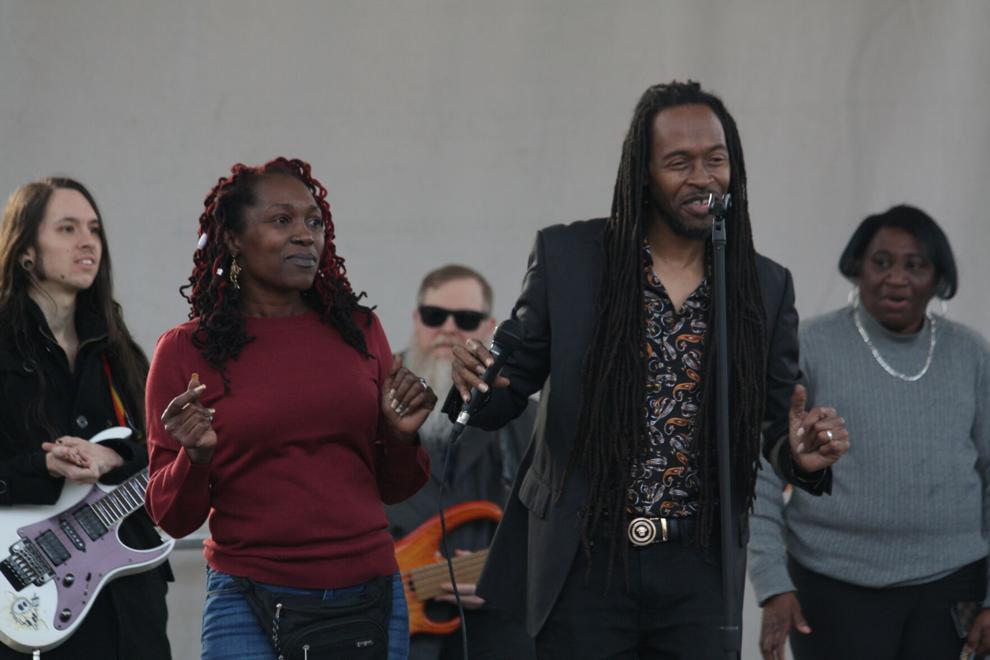 Hall is a former school district employee and ran for Athens-Clarke County mayor in 2022. When local high school graduations were canceled due to the COVID-19 pandemic, Hall volunteered with the Athens Anti-Discrimination Movement to host a caravan-style graduation celebration.
Smith is the co-founder of the Athens Area Black History Bowl and recipient of the NAACP's Ralph Mark Gilbert Award for his activism on behalf of the enslaved people whose burial grounds were found on the University of Georgia's campus in 2015.
During the honoree ceremony, Smith recognized his ancestors for paving the way and setting the example for him.
"Make a difference for this generation, for tomorrow, because others did it for me," Smith said in his acceptance speech.
Following the ceremony, the celebration continued with outdoor performances from Aquatic Soul, Denzel Gentry and other regional artists, as well as an MLK Day Hip-Hop Showcase at World Famous.
Source link