Singer Billie Eilish has opened up about her struggle with body image, saying she hated herself going through her teenage years.
A lot of her hatred came from the anger she felt toward her body after she dealt with past injuries and a hypermobility diagnosis, according to the Oscar-winning musician.
"Going through my teenage years of hating myself and all that stupid s–t," the singer said in her recent interview for Vogue. "A lot of it came from my anger toward my body, and how mad I was at how much pain it's caused me, and how much I've lost because of things that happened to it."
Eilish, now 21, suffered a growth plate injury to her hip when she was 13 years old. This forced her to quit dancing, something she also discussed in her documentary "Billie Eilish: The World's a Little Blurry."
"I used to dance like 12 hours a week," the "Happier Than Ever" singer had said in the documentary. "And then I got injured. I tore my growth plate in my hip, and the bone separated from the muscle. It was the most depressing year of my life. I just laid in bed; I couldn't move."
Following this incident, Eilish learned with the help of her movement coach that she has hypermobility syndrome.
"I felt like my body was gaslighting me for years," the singer further told Vogue in the interview. "I had to go through a process of being like, my body is actually me. And it's not out to get me."
Joint hypermobility syndrome is a genetic condition that involves extremely flexible joints, according to Cleveland Clinic. It is highly common, indicating that one's joints can move beyond the normal range of motion. The most commonly affected joints include the elbows, wrists, fingers and knees.
However, this syndrome is a connective tissue disorder that can cause joint pain, tiredness, bowel issues and joint and ligament injuries, among other symptoms. The exact cause of joint hypermobility syndrome remains known, but, it tends to run in families.
Eilish has been quite vocal about her body image struggles. In June 2022, the singer said her relationship with her body "has been a truly horrible, terrible thing since I was 11."
"I love that my body is mine and that it's with me everywhere I go," she said at the time. "I kind of think of my body as my friend. My ugly friend! It's complicated. But what are you gonna do?"
Meanwhile, Eilish said she's currently on a journey of "newfound self-acceptance" through her own music.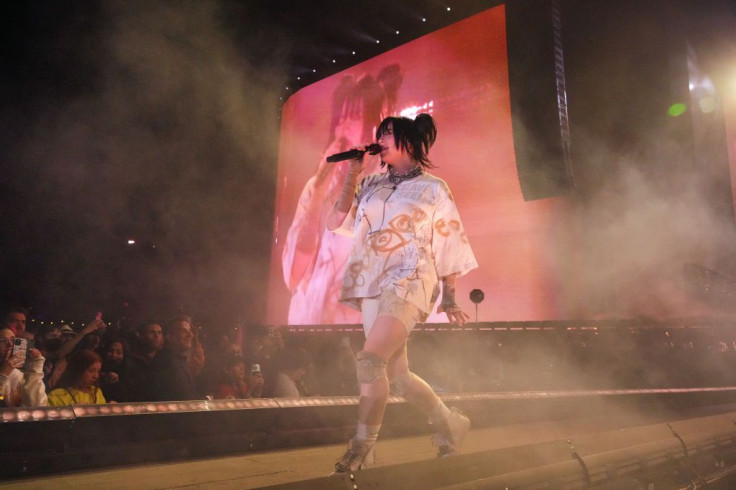 Source link