MOSCOW, IDAHO:  The 65th Grammy Awards on Sunday, February 5, saw prominent artistes including Harry Styles, Ozzy Osbourne, Kendrick Lamar and Ozzy Osbourne take home awards, giving their fans a reason to rejoice. However, several musicians, including the K-pop group BTS, who received a nomination but failed to receive an award, causing outrage online, with several questioning the coveted ceremony. The Grammy Awards are given by The Recording Academy (formally the National Academy of Recording Arts and Sciences, or NARAS) founded in 1957. 
ADVERTISEMENT
The selection process for the coveted awards involves submissions being made by both members of the Academy and record companies. Reviewing sessions by more than 350 experts in various fields are held to ensure that the recordings entered meet specific guidelines and if they have been placed in appropriate genres. After the nominations are confirmed the Academy members enter a voting process to select a winner. 
RELATED NEWS
Grammys 2023 Full Winners List: Beyonce wins 3 trophies, Harry Styles and Kendrick Lamar bag pop vocal and rap album awards
'They never go out of style': Fans psyched as Taylor Swift and Harry Styles hug at Grammy Awards 2023
While winning a Grammy certainly adds value to a musician's career, it is just another award according to several artists, and does not really determine or measure the success of an artist's career. Grammy-winning artist Ed Sheeran once told BBC, "Forget awards shows". Keeping that in mind, here's a list of 10 legendary musicians who have never won a Grammy but are wildly successful. 
ADVERTISEMENT
1. Bob Marley
The age of Reggae may have passed but everyone knows Bob Marley. Surprisingly, the legend, who brought Reggae music to the world of mainstream pop, making way for several bands and musicians, was never even nominated for a Grammy award. He has however delivered hits including 'No Woman No Cry', 'Buffalo Soldier' and 'Rat Race', selling over 75 million records worldwide.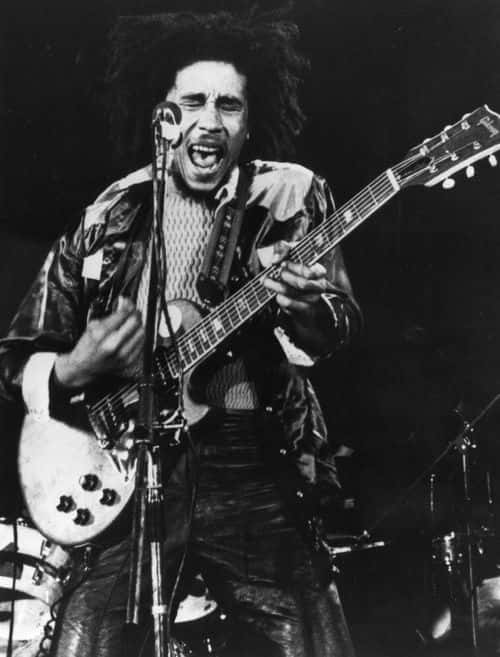 ADVERTISEMENT
2. Snoop Dogg
Snoop Dogg (Calvin Cordozar Broadus Jr) is known for a lot of things, his witty commentaries, his love for marijuana and the occasional humor-filled appearances on TV shows. However, what made Snoop a real star is his music. With hit albums including 'The Doggfather' and 'Reincarnated', Snoop has had 17 Grammy nominations to his name but is yet to take home an award. 
ADVERTISEMENT
3. ABBA
ABBA's songs that include the likes of 'I have a Dream', 'Thank you for the Music' and 'Dancing Queen' continue to remain favorites across the world. However, despite getting being nominated at the 2023 Grammys for Album of The Year, 'The Winner Takes it All' composers are definitely winners in their own rights and have it all, except for a Grammy Award. 
ADVERTISEMENT
4. Diana Ross
Diana Ross has entertained audiences for over five decades and in 2012 was given a Lifetime Achievement Award by The Recording Academy. However, despite being nominated on 12 occasions, she is yet to win a Grammy. 
ADVERTISEMENT
5. Jimi Hendrix
Often called the "God of Guitar" who, till today, continues to inspire people to pick up the guitar, never won a Grammy Award during his lifetime. However, doing things that were unimaginable at the time, and earning applause and respect from the likes of Bob Dylan, Eric Clapton and Joe Satriani did eventually earn him a Grammy Award, albeit posthumously. 
ADVERTISEMENT
6. Queen
Portraying Queen frontman Freddie Mercury in the critically acclaimed 'Bohemian Rhapsody', might have won Rami Malik an Oscar in the Best Actor category, but the band, whose song 'Bohemian Rhapsody' is considered by many as the greatest rock song ever written, never won a Grammy during their active years. In 2018, Queen was given a Lifetime Achievement Award, and their album 'A Night At The Opera' was inducted into the Grammys Hall Of Fame.
ADVERTISEMENT
7. Lana Del Rey
Lana Del Rey has, in her own right, given alt-pop a different texture with her mellifluous voice. Despite six Grammy nominations and her album 'Norman F*****g Rockwell!' debuting at number three on the US Billboard 200 chart, Rey is yet to bag her first Grammy Award. 
ADVERTISEMENT
8. Guns N' Roses
From setting a trend in the world of rock to their well-known rivalry with Nirvana, Guns N' Roses has ruled the '90s. However, despite selling 100 million records worldwide, and being inducted into the Rock And Roll Hall Of Fame, they have never won a Grammy. 
ADVERTISEMENT
9. Arctic Monkeys
With hits including 'Do I Wanna Know' and 'I Wanna Be Yours', Arctic Monkeys is not just known for their iconic musical style, but is also a favorite among lyric writers. To date, they remain among the best-ever alternate rock bands, and have six Grammy nominations to their name, but are yet to win their first award.
ADVERTISEMENT
10. Robbie Williams
Despite selling over 75 million records worldwide and delivering smash hits including 'Angels', 'Rock DJ' and 'She's the won', and having the maximum number of Brit Awards ever, Williams has never won a Grammy Award. He, however, has two nominations, albeit not for his solo songs.