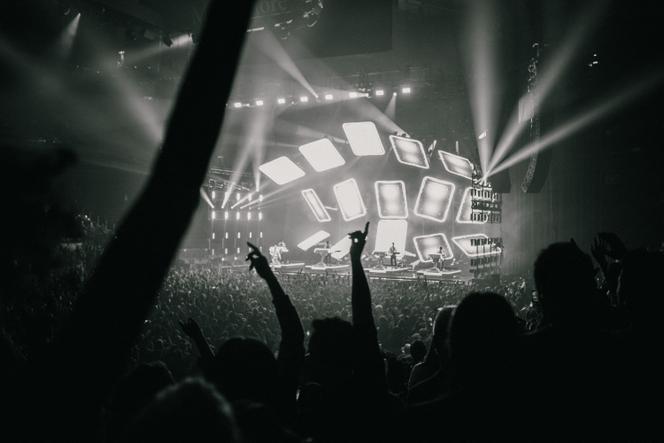 Amid discussions about astronomical fees, the excitement was palpable at the International Live Music Conference, which ended on March 3 in London at the Royal Lancaster Hotel. During this annual meeting where music tours are organized, more than 1,200 agents, artist managers, producers and tour managers, along with festival and concert venue organizers from all over the world, carried out some tough negotiations.
And there's a reason why. Since the end of the Covid-19 pandemic, the prices for live artists have exploded, especially for the most successful ones. Stromae filled New York's Madison Square Garden in the blink of an eye for two nights in late November 2022. Tickets for Bruce Springsteen, who will play La Défense Arena in Nanterre in mid-May, sold out in a few hours. It was the same story for Beyoncé's Stade de France concert at the end of May. At 76, Michel Sardou also took less than half a day to sell 100,000 tickets for his return to the stage, set for the end of 2023 and the beginning of 2024. The law of supply and demand is leading to a rarely-seen level of inflation when it comes to the biggest music stars' fees.
Who can forget the uproar that the very same Springsteen generated at the Vieilles Charrues, on July 16, 2009, when for the first time in France, a concert fee passed the million-euro mark? Even though professionals are reluctant to disclose contract amounts, Jules Frutos, co-manager of Alias Production, stated that it is now impossible to get "an English-speaking artist for less than €700,000 or €750,000 for a concert." Jules didn't conceal the fact that "the million-euro mark is very often exceeded."
Read more
Article réservé à nos abonnés

'Artists such as Bruce Springsteen and Taylor Swift run the risk of becoming inaccessible'
At least €1.5 million for Billie Eilish
We are interested in your experience using the site.
The representative for The Cure, whose first successes date back to the 1980s, said the group is "in line with the market." The price of a live performance by this British rock band from Crawley, Sussex, will rise from €500,000 in 2022 to €700,000 in 2024. The young American singer Billie Eilish already had eight gold and 22 platinum singles by December 2020 when she was just 19. She is expected to earn at least €1.5 million for her concert at Rock en Seine, in the Domain National de Saint-Cloud outside of Paris on August 23.
"Prices were already rising before Covid. Since then, the phenomenon has got even worse," said Julien Catala, CEO of the Super! agency, which represents 300 international artists, including Caroline Polachek. For two years during the pandemic, tours came to a halt and artists received almost no money since income from CD sales had been dwindling inexorably since the early 2000s. Only a mere handful of stars can earn a really good living from streaming. This explains the comeback of concerts and tours, which, for the last 12 years, have become vital for artists, both in France and elsewhere.
You have 73.08% of this article left to read. The rest is for subscribers only.
Source link