Zendaya set the stage on fire at Coachella 2023.
The actress and singer took her fans by surprise as she returned to the stage after a hiatus of seven long years, as she shared the stage with Labrinth during his set at the Coachella Valley Music and Arts Festival.
On Saturday, Zendaya performed the final two songs of Labrinth's set – I'm Tired and All For Us. The latter of the two songs was written for her popular HBO series Euphoria.
Zendaya performs at Coachella 2023
During her performance at the music festival, Zendaya was seen donning a pink dress with a corset bodice. She also wore a white tank top underneath the dress. The 26-year-old actress completed the look with a pair of silver hoop earrings, a hoop, and thigh-high black boots.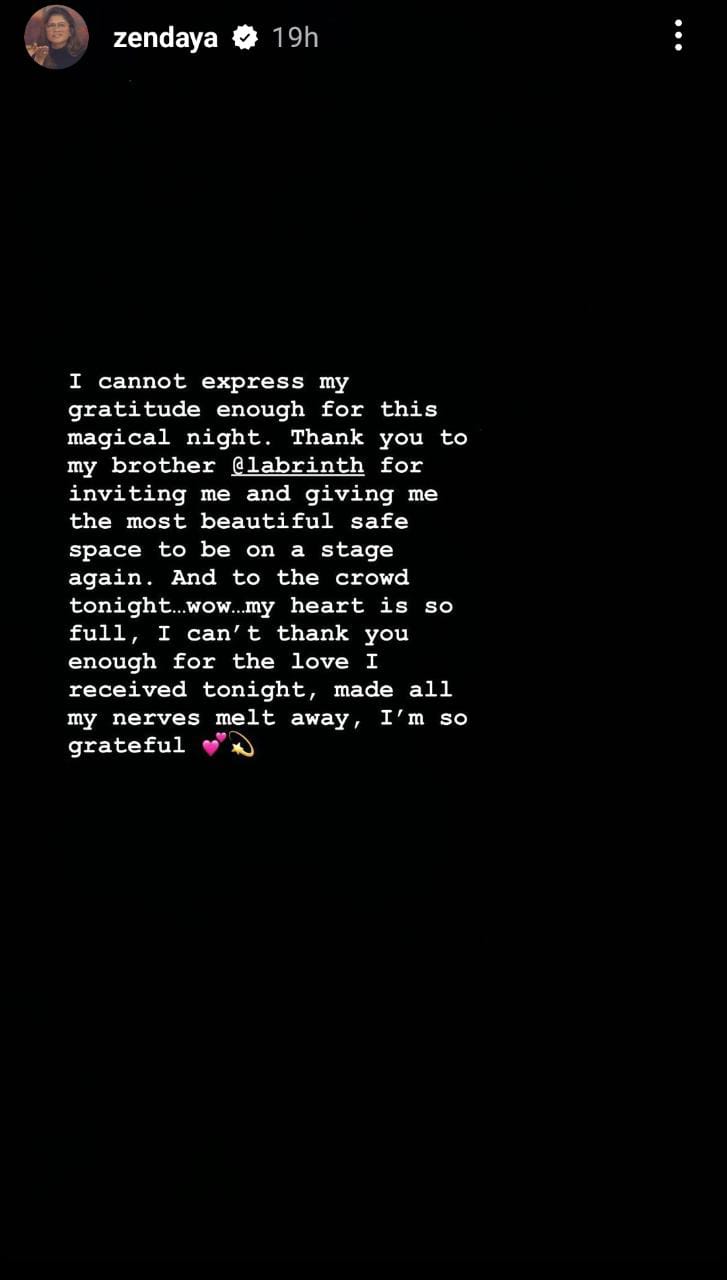 After her Coachella performance was over, the Spider-Man: No Way Home actress took to her Instagram stories and thanked Labrinth and her fans and followers. She said, 'cannot express my gratitude enough for this magical night' in an Instagram Story post.
"Thank you to my brother @labrinth for inviting me and giving me the most beautiful safe space to be on a stage again," she continued. "And to the crowd tonight … Wow. My heart is full, I can't thank you enough for the love I received tonight, [it] made my nerves melt away. I'm so grateful."
Zendaya thanks Labrinth for the 'magical, beautiful night'
A few hours after she posted her Instagram story, Zendaya also shared a video of herself thanking Labrinth once again. "I just wanted to say thank you again for such a magical, beautiful night." "Thank you to Lab for inviting me and making all this happen so last minute. … I have never heard screaming like that in my entire life, as soon as I turned the corner, I couldn't hear anything but you guys. I don't know what happened, I don't know what I sounded like, but I was just like, 'You know what? I'm just gonna have fun.' It was so special and everyone was singing along and it was so cool," she said.
ALSO READ: Zendaya loves Tom Holland's accent but can't understand slang: 'What do apples, pears have to do with stairs?'