Ah, the life of a traveling music producer/ DJ (two titles that are mostly merged these days). If there's anyone who knows the ins and outs of international travel, it's them. With a lifestyle centered on performing music on stages across the globe, they know how to navigate an airport and which lounges are a vibe. Artists not only are masters of their sonic craft but naturally become global travel pros and flight and budget hack icons.
With the average electronic music tour averaging over 1,300 miles, electronic music producers hold some of the best knowledge for all things travel. So we picked the brain of 13 globally recognized DJs and producers to find their best travel hacks and wisdom — plus some of their favorite destinations as the summer travel season approaches.
Frameworks (@frameworks_uk): Dress comfy, use Apple Airtags when traveling, use Virtual SIMs [eSIMs]
Featured Upcoming Tour Dates: Shambhala Music Festival, Cascade Equinox Festival
My first travel hack is using Apple Air Tags. I have one in each bag I carry including checked bags. These are so great for knowing where the luggage is. As soon as I board a flight, I check the location of my "Peli case" and watch it make its way onto the plane. They're just really helpful to keep your mind at ease when you're waiting for your gear to come off a long haul knowing it's actually made it to the destination.
Number two is super obvious but it always surprises me the amount of people that don't do it — DRESS COMFY! Flights can be long and laborious. I was wearing a full tracksuit like I'm planning on sitting around the house! It just makes things so much more doable when you're comfy and at ease.
My friend TOR put me onto this one when traveling internationally — Virtual Sims [eSIMs]. They basically allow you to use the internet without using your current mobile provider. I have no idea how it works but you pay for an amount of data that you then use via this virtual SIM that you install and it saves you so much money. I was always using my current provider and coming home with £300 phone bills for being away for like two weeks. So worth it.
For destinations, I'm really looking forward to playing at some great destination music festivals this year. I'll be back at Shambhala Music & Arts Festival this summer in Canada. I had the pleasure of performing there before and it's just a great experience. It's in a really beautiful part of Canada. From the crew to the crowds, it's all really great vibes. There's also Cascade Equinox Festival. This is the first year for this festival but it's come out the gates swinging with some big names on the bill. I've always been a fan of Oregon which is where the festival is to be held and just really looking forward to experiencing this one.
SKYLER (@skylersoundsx): Walk, bike, and eat all the cheese through Amsterdam
Featured Upcoming Tour Dates: To be announced in the coming weeks
Amsterdam hands down has got to be one of the most magical cities I've had the pleasure of traveling to thus far. Unlike a lot of popular city destinations, Amsterdam is a city you can truly get lost in to quickly feel like a local. You can wake up with a loose itinerary, jump on a bike and stumble upon the most unique hidden gems. Making it feel like an authentic non-scripted experience, which is my ideal vacation.
Between the breathtaking historical structures, the exciting food and drink scene to indulge in and, of course, all of the fun tourist attractions to explore, I recommend staying here at least three nights to dive into it all. After a week of exploring the Netherlands' capital, here are some of my personal travel hacks. Let me preface by saying that I am a cheese enthusiast so many of these places made the list for their extraordinary cheese selections.
It seems like it's easier to find beer in this city than it is water, so naturally, my first recommendation is the "Brouwerij 't IJ" for an industrial-style brewery experience based inside a giant windmill. They're the oldest brewery in the city, serving some of the best IPA I have ever had which pairs perfectly with their delectable meat and cheese offerings (of course). This city's canal system is absolutely stunning. It gives Amsterdam its character. So, one of my favorite activities was relaxing on a beautiful wooden saloon boat and learning about Amsterdam's history and culture. I won't spoil them for you, but there are so many cool hidden facts that only make this place more of a gem. And, the best part, they never stopped pouring the wine and refilling the cheese the full hour of the tour.
If I haven't convinced you that Amsterdam is one of the best cheese destinations yet, there's one more place that may sway you – a rotating Dutch cheese bar called Kaasbar. The best way to experience this place is to sit at the bar and pick up cheeses passing on the conveyor belt. It's a cheese lovers fantasy.
If you're craving something other than beer or wine, I fully recommend you stop by the Flying Dutchman. Sharing a bathroom with a burlesque bar (which makes for an entertaining experience), this place feels like you discovered a secret locals-only bar featuring award-winning cocktails by some of the best mixologists in the world.
Another must-do (if you partake in recreational cannabis) is the famous "Bulldog Cafe"' Coffeeshop which is another hotspot known around the city where you can purchase cannabis from downstairs and indulge in their indoor consumption lounge. You can expect a really chill and fun atmosphere, listen to engaging music, and buy a bunch of snacks to munch on for your enduring kickback!
Besides beer, cheese, and the Red Lights District, Amsterdam is also famous for their museums. Some of my favorites were the Rijksmuseum, Moco, Van Gogh, and the Anne Frank House. Even if you aren't able to go into each museum, I had a blast walking around the picturesque gardens around the area called Museumplein.
The best way to fully enjoy this city is either walking or biking, hands down. There's honestly so much beauty to see in every little part of this city in the most simplest of ways and I think that's also why it has become my favorite travel spot. My favorite memories are biking through the city, stopping at a local coffee shop for a cappuccino and pre-roll, and pulling over at a canal to smoke and enjoy the breathtaking views of everyday Amsterdam life.
Francis Mercier (@francismercier): Use a sleep mask on intense global flights
Featured Upcoming Tour Dates: Vagalume, Deep Root Tribe, Blue Marlin Ibiza
My travel hack is using the sleep mask brand, Alaska Bear – specifically their mask with the contoured eyecups. It only costs about $10 and can be purchased on Amazon. When constantly on the road, sleep is power, and these help me fall asleep virtually wherever and whenever as they are 100% blackout, cooling, and extremely comfortable. It worked like magic during my intense travels to Hong Kong earlier this year for my performance at Cassio.
Honeyluv (@honeyluv): Strive to travel like a local
Featured Upcoming Tour Dates: Hangout Music Festival, Elements Festival, Tomorrowland
My travel tip is to always treat yourself like a local when visiting a new place. Dive into their way of life; there is so much to be learned. My favorite travel destinations as of now are Bangkok (Thailand), Sevilla (Spain) and Milano (Italy).
I'm also really excited to travel and spend some time in Ibiza this summer to join Calvin Harris, Jamie Jones, FISHER, The Martinez Brothers, and more for various residencies.
Sullivan King (@sullivanking): Grab a big bottle of water at the airport before headlining global festivals
Featured Upcoming Tour Dates: GRIDLIFE Midwest Music Festival, Tomorrowland
I don't really have much for 'hacks' as much as routines. As soon as I get to an airport and get through security, the first thing I do is get whatever the largest bottle of water is. I've been in way too many situations where I've been stuck on a plane, delayed for hours and the AC is off, etc. and it was miserable.
I'm also a maniac about what kinds of planes I fly because certain ones have better exit rows and whatnot (if an exit row has two rows, always take the back row, because the first row of seats won't recline!). So it's little things like that that make life on the road a little bit easier. I always wear ALO yoga pants with zippers on the pockets so that my wallet or passport or whatever doesn't fall out of my pocket mid-flight or mid-Uber, I've had way too many close calls with that.
I'm doing a TON of Europe and overseas shows that I'm insanely stoked for! I love going to the EU and getting outside of the States. I'm also incredibly stoked to be doing some different events than normal like GRIDLIFE Midwest, Tomorrowland, and a few other fests. I definitely have a very busy summer and fall!
Destructo (@destructoamf): Become an AMEX Platinum member
Featured Upcoming Tour Dates: Shambhala Music Festival
First, scan and email your passports yourself. I took my wife's passport once by mistake on a trip and it was not fun when I got to the airport with the wrong passport.
Second, become an AMEX platinum member because if your flight gets delayed, you can go to the airport lounge to change your flight, instead of having to go to the main counter and wait in the long line. Also, use a gold/rose gold Amex to get 4x points on dining and groceries which gets you airline points faster.
This year is full of amazing travel destinations and festival appearances. I'm most excited to play Shambhala this year! It's one of my favorite festivals to play, it takes place in the woods in British Columbia. It is super special because the people are amazing and I get to play the sunrise for a sermon set which is always my favorite.
Hannah Wants (@hannah_wants): Get good sleep so you can explore
Featured Upcoming Tour Dates: Defected Leeds, EDC, Defected Croatia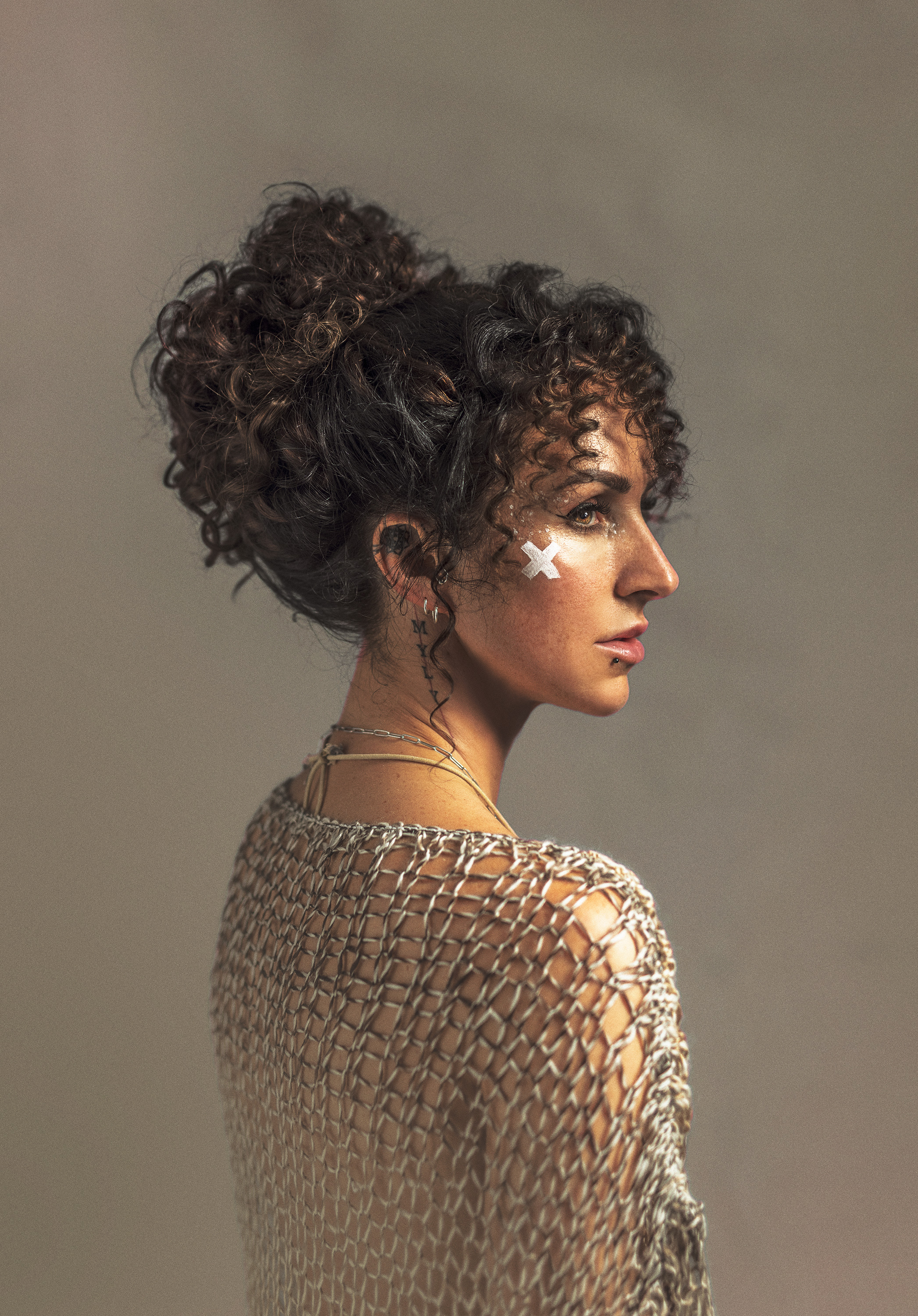 When I'm touring, exhaustion is the hardest part and so trying to level up my sleep quality is a huge focus for me. I'm someone who can't sleep unless I'm in pitch black and in complete silence so my eye mask and earplugs save me.
I stay on UK time whilst I tour, wherever I am in the world, and so in Las Vegas for example my bedtime is approx 3/4 pm. Most hotels have blackout blinds but some don't and not all hotels are quiet either. One time in Tulum, I had a five-hour window to try and get some sleep before I DJ'd and then did an all-nighter of travel to make an afternoon festival set in Arizona but the bass from the beach club was literally shaking my room.
Needless to say, I never know what I'm going to encounter when on the road and I won't leave my house without packing numerous masks and earplugs. They're my essentials.
I could list so many beautiful destinations that are beautiful in so many different ways but I'm going to say Miami right now because I've recently got back from there and so my memories are fresh in my head. The weather is great, the food is amazing, the culture runs deep and I really dig the heavy Latin influence in the city. There's also so much to do, you can have the most crazy night out on Miami Beach, visit the vibrant Wynwood district, or go and enjoy a day on a boat and in the ocean. Miami, it's a hella fun place and it's big ratings from me.
San Holo (@sanholobeats): Keep your passport in the same place, always
Upcoming Featured Tour Dates: Electric Forest, Lollapalooza, FM4 Festival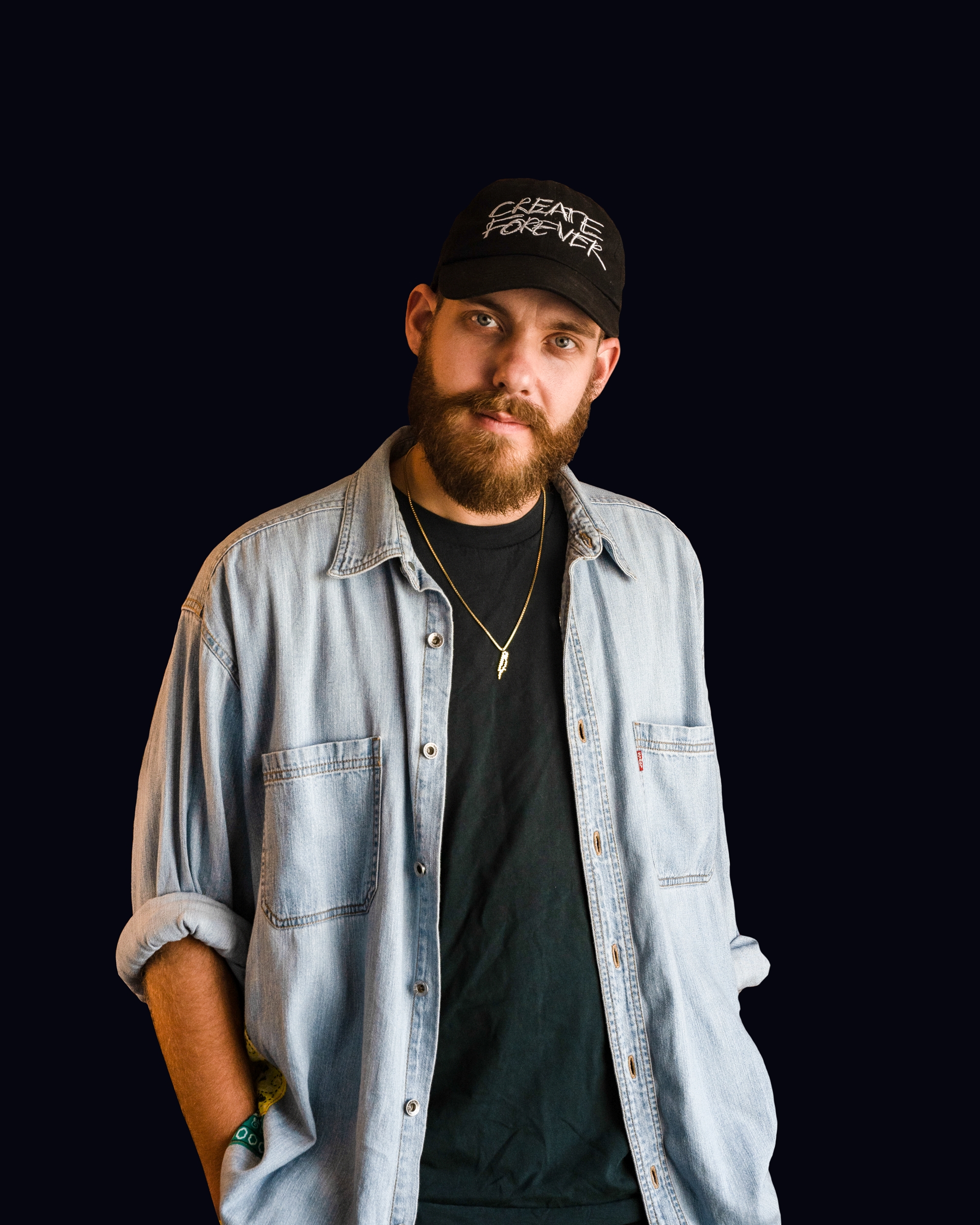 If you're traveling back to back every night, use the laundry bag found in the hotel closest to separate your laundry from your clean clothes.
Whatever you do, keep your passport in the same compartment of your bag wherever you go and only take it out if it's absolutely necessary.
My favorite travel destination currently is Hawaii; You'll find the most beautiful sunsets, almost every night.
Flux Pavilion (@fluxpavilion): Keep the technology charged
Upcoming Featured Tour Dates: Bassrush x Circus Records, Global Dub Festival, Forbidden Kingdom
Buy good quality USB cables, and included in that is good quality power delivery. You don't need to go crazy but learn a little about wattages and what your devices need for fast charging — most likely you can find one charger that can do it all. I use Anker stuff when I'm on the road, it's super reliable.
Wooli (@woolimusic): Munch on weed edibles before a long flight to "time travel"
Featured Upcoming Tour Dates: EDC, Lost Lands, GRIDLIFE Midwest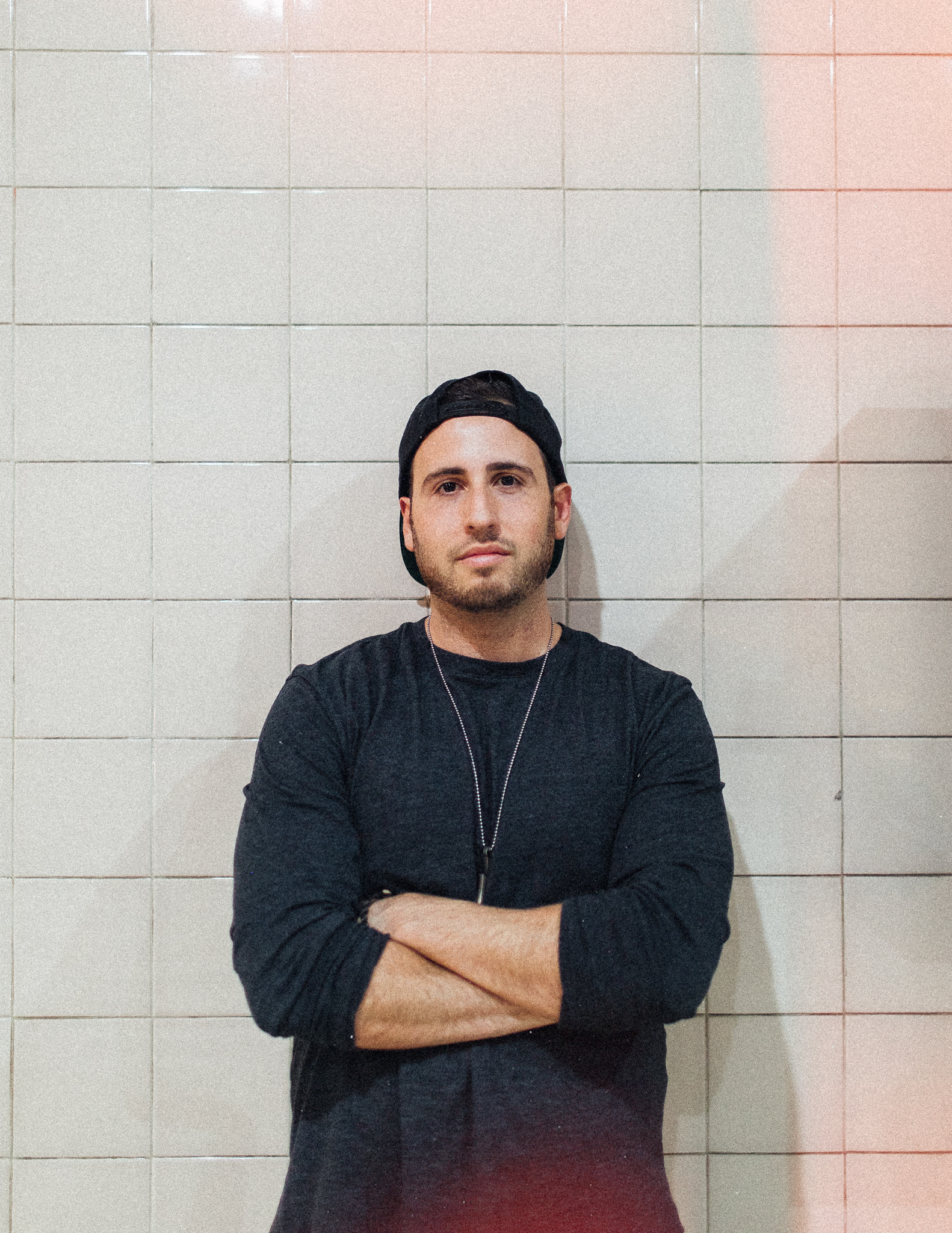 My best travel hack would be taking as many edibles as possible before a long flight so you time travel and wake up in a new city all confused. Some other hacks include taking a hanger that has the clips from a closet in a hotel and using the clips to close the black-out blinds together so you get a perfect seal and complete darkness when it's daytime and you need that quick nap.
I'm excited about a lot of shows this year. This year I have a lot of big festivals planned including EDC, Lost Lands, and GRIDLIFE Midwest with all the homies. That lineup, in particular, is stacked!
Sam Divine (@samdivinedj): Check with your bank for premium banking services
Featured Upcoming Tour Dates: Defected Ibiza, Movement, Defected Croatia
Check in with your bank to see if they offer any premium banking services which normally include lounge access to many lounges all around the world. When booking flights around Europe book seat 1A, priority, and fast-track boarding. If traveling for more than a weekend, roll your clothes up in hand luggage to save space.
My current favorite travel destination is Croatia. Everything about the country, from the people, food, culture, and everything in between.
Paul van Dyk (@paulvandyk): Explore local markets and rent a scooter where you can
Featured Upcoming Tour Dates: Shine IBIZA at Club Eden every Thursday, Mysteryland
First, hire a scooter to explore the island of Ibiza. Check out Sunset Ashram, the Hippie market, and Benirrás beach. Of course, Ibiza can be expensive. If you don't want to break the bank, check out local supermarkets. They've got tasty snacks and cold beer. Stay hydrated! It gets very hot in the summer – day and night. A day trip by boat to the island Formentera is good fun. Make sure to dance the night away! Join us for SHINE Ibiza at Club Eden every Trance Thursday for great music, great people, and a fun night on the white island.