Who do you want to see voted into the Rock & Roll Hall of Fame?
I posed that question to readers in my April 23 article, "Rock & Roll Hall of Fame: Our music critic casts his ballot and asks readers: Who would you vote for?"
The new inductees were announced on May 3. They are: Sheryl Crow, Missy Elliott, the late George Michael, Willie Nelson, Kate Bush, Rage Against the Machine and the Spinners.
Our readers' favorites include some artists who were on this year's ballot — and more than a few who have never been nominated. Letters have been trimmed for length and clarity.
One man, one vote!
My vote: Willie Nelson.
Don MacKay
Carlsbad
Tony Joe White!
I'd make one of my votes, if I had one, for Tony Joe White. It's inexplicable why he's not yet in the Music Hall of Fame.
His song, "Coldness of the Chain," with its so-poignant lyrics and equally matched melody, is peerless. I first heard Tony Joe White in a nasty, very rough, smoke-filled beer bar called the Madrigal. It was an always dark place where the too-regular fights sometimes included bike chains. Tony Joe White's "Polk Salad Annie" was playing one of the times I went in and I could feel the melody and wonder about the lyrics — my being a northerner.
It was much later I heard his wonderful "Coldness of the Chain," "Tunica Motel," "Ain't Going Down This Time," "Across from Midnight," "The Middle of Nowhere," "The Flood," and many more. If you don't know any of that music, give it a good listen. You won't be disappointed.
Jim Berg
Carmel Valley
Willie Nelson!
My vote goes to Willie Nelson. Why? His description says it all:
Music giant. Rock and roll attitude. He almost single-handedly creating a musical movement 50 years ago. He's written and recorded countless classic songs. He cofounded Farm Aid. He's a prolific collaborator with fellow musicians. At 90, he's rocking out at the Hollywood Bowl.
Willie Nelson deserves to be remembered as a Rock and Roll legend. He's still sexy after all these years.
Patti Roscoe
Bankers Hill
Another for Willie!
I'm a great fan of your writing — and I'm a lifelong musician.
Further to your recent article about the Rock Hall of Fame, I am writing with my vote for the one person I need to see elected to the HOF in 2023. From my perspective (and apparently from yours, as well), I think it's easy. Willie Nelson. World-class as a composer, lyricist, performer, and all-around "musical guy".
I've seen him perform several times, and he has never failed to deliver in concert. From my admittedly biased perspective, I think he deserves HOF status simply for writing "Crazy" (with an incredible performance by Patsy Cline). Everything else is icing on the proverbial cake.
Steven D. Beary
San Diego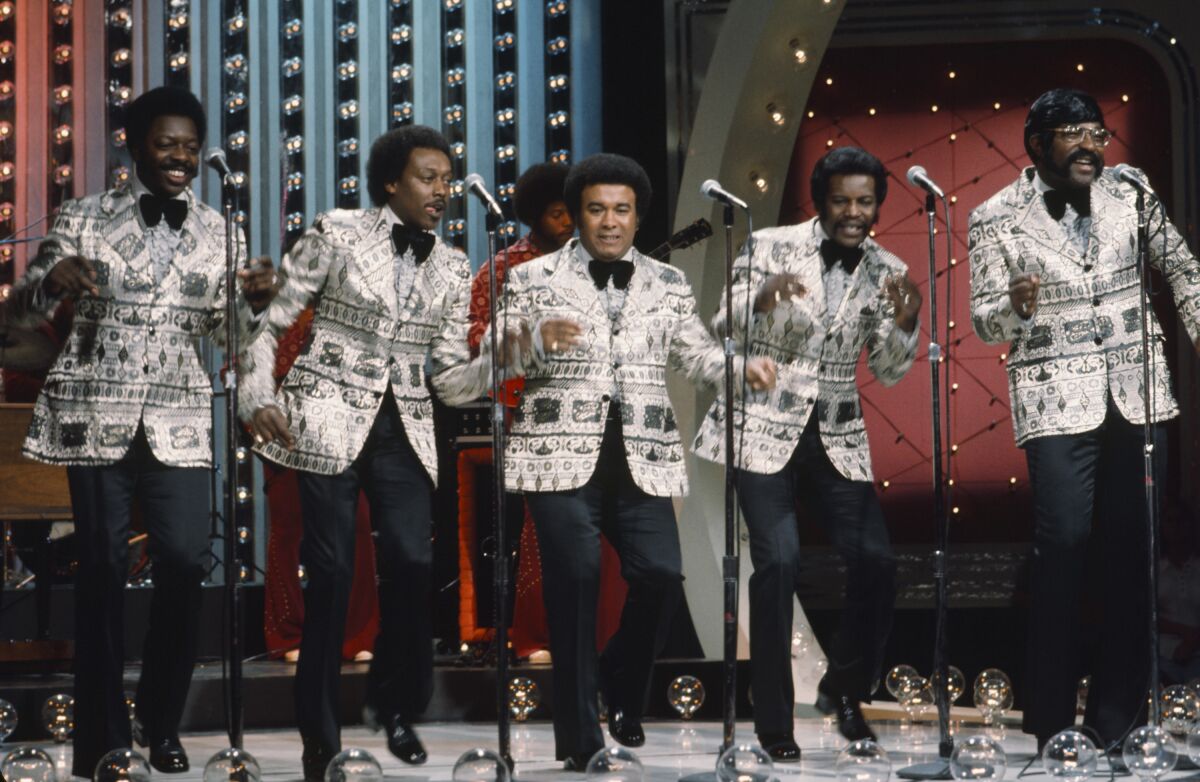 Off the charts!
Thank you for another terrific music article and for all your great work over the years! You are a San Diego treasure.
My votes …
Warren Zevon: His talent was off the charts as a musician, songwriter, composer, band leader and lyricist. He was also a helluva lot of fun to see in concert. "Carmelita" may have the best ever opening lines ….
Willie Nelson: The dude must have made a deal with the devil to be so good for this long. He is the first name that pops into my mind whenever someone says "country music" though he long ago transcended that label.
Kate Bush: Like Cat Stevens, she is a sad story because she walked away from a great and meaningful career, denying all of us of so much inspiring music that was sure to come. The Greta Garbo of rock still did enough to reach the Hall of Fame.
Rage Against the Machine: The most perfectly named band ever. Its members channeled rage into scorching social statements punctuated by Tom Morello's elite guitar.
The Spinners: So underrated and so consistently good. They could take mediocre songs to another level with their harmonies and style. "Then Came You" is still one of my favorite records. They could sing, they could dance, they could put on a show. No one was cooler than The Spinners in the 1970s.
Dr. Max Branscomb
Chula Vista
Where's Peter Frampton?
First of all, I would like to say that I do not acknowledge the Rock & Roll Hall of Fame because they refuse to accept Peter Frampton his rightful place into the hall. His live album ("Frampton Comes Alive") is an all-time chart-buster and his classic guitar work was the best, including when he was with Humble Pie.
That said, I see Willie Nelson as a must-win for his legendary work. The White Stripes are possibly the most forceful two-piece band I have ever seen, the only ones close to them are the Black Keys.
I would like to see Cyndi Lauper voted in because of some of her iconic songs and her ruling the videos on MTV. Sheryl Crow continues to pave the way along country and pop. Always room for strong women singers that had to bust through the system and succeed on a high level. I would finish off the ballot with George Michael and Warren Zevon, based on sentimental reasons and their hits.
Larry Thomas
La Mesa
Jethro Tull!
I enjoyed reading your article about the interesting choices for this year. I had the pleasure of visiting the Rock & Roll Hall Fame and Museum in Cleveland a few years ago.
For several years I have been writing to try and get a terrible oversight corrected. How is Jethro Tull not in the RRHOF? More than 50 years on, they still have a tremendous influence on rock music. They still tour. And the XM stations I listen to still play them quite a lot.
I first saw Tull on their (1972) "Thick as a Brick" tour. (Tull founder) Ian Anderson did a retrospective tour concert in San Diego a few years ago. And they will be back in town this year!
Can you or someone please get them on the ballot and into the Hall? Thank you.
Barry Sakin
San Diego
Not even close!
All of the following singers/bands (my top 20) belong in the RRHOF while most of current and recent nominees are not even close to comparable!
1. The Guess Who. 2. Jethro Tull. 3. Laura Branigan. 4. The Grass Roots. 5. Tommy James and The Shondells. 6. The Monkees.
And: America, Blood, Sweat and Tears, Boston, Foreigner, Grand Funk Railroad, Kansas, Procol Harum, REO Speedwagon, Steppenwolf, Styx, Supertramp, Three Dog Night, Toto and Uriah Heep.
Roy Trousdell
Duluth, MN
Heart and mind
I'm very impressed that you are a voting member in good standing with the Rock & Roll Hall of Fame. You're helping to shape history!
Before considering my choices, I did some research on how the hall chooses artists, and their voting process. According to Wikipedia, "Jon Landau, confirmed: 'We've done a good job of keeping the proceedings nontransparent. It all dies in the room.'" So much for using their standards. I'll borrow your criteria and say whether I voted with my heart or my mind.
Also, as you point out, it's really the Popular Music Hall of Fame since it includes acts like Dolly Parton (definitely not Rock & Roll), along with producers, promoters and other people. So that's out of the way.
Joy Division/New Order (Mind): I confess this is more a vote for Joy Division than New Order. Joy Division was a hugely influential band and fully deserving of recognition for their contribution to music, especially considering their slim output. They have everything you'd want in a rock band: An unstable lead singer, a unique approach to songs (especially Peter Hook's bass playing) and a trailblazing engineer/producer in Martin Hannett…
New Order has also given us lots of good music, but is now an institution. Well, so is the R&RHoF. If I'm not mistaken, New Order still has the best-selling 12" (single) ever. Or, at least, it had a very long run.
Cyndi Lauper (Heart): Cyndi Lauper could easily have been the answer to a trivia question — MTV darling, hair with the proverbial "color not found in nature," dressed in crazy clothes, singing about masturbation.
After an album or two, she could have been found only on '80s compilations. Instead, she has worked very hard to continue a long career in the music business, even winning a Tony Award for her Broadway musical. And anyone in the entertainment industry can tell you that ain't easy.
You could make a similar argument for Sheryl Crow or even Kate Bush (sort of), but my vote goes to Cyndi. I told you this one was a "heart" vote.
Willie Nelson (Mind): It's kind of surprising Willie is not (yet) in the Hall. His first album was released 33 years before the dedication of the RRHOF, which qualifies him by a landslide. He has released a mind-boggling number of albums, and many of them have topped the charts.
Just about every person in the country, no matter what genre of music you listen to, can sing at least one Willie Nelson song. By the time this is published (it it's published) … Truly, an American treasure.
Rage Against the Machine (Mind): Long before streaming changed music forever, you had to get a record deal with a label for your music to be heard. A lot of bands produced stunning debut albums as they rose up from the clubs, hungry to make an impact with their music…
And Rage fits right into that list with a stunning (1991) debut album that doesn't waste a single second of playing time. Every track demonstrates the ability of the band, their sheer force and energy, and a true commitment to their art… Rage also followed in the tradition of bands like the MC5 who married their music to their political beliefs.
Warren Zevon (Heart): Along with artists like John Hiatt and Townes van Zandt, more people know Warren's songs performed by others than they do his original recordings. I suppose that's a high compliment in many ways, and I don't know if he ever felt frustration at this. I do know that Warren wrote some truly great songs with amazing lyrics and themes.
He could have you howling with laughter one minute and reaching for a Kleenex the next. That's real talent. My favorite song of his is probably "Lawyers, Guns and Money." Although the lyrics, unfortunately, cannot be printed in the paper, it's worth seeking out if you've never heard it. But I could say that about dozens of his songs.
Disclaimer: No Artificial Intelligence programs were used to generate this content. That's because no AI can match a human's wit, depth of knowledge, or ability to capture a phrase just right to enthrall the reader.
Larry Brunson
El Cajon
'A true musical genius!'
Glad to have read your article in this mornings paper. Can't say I agree with some of your votes however. Since (public ballot) voting started I have missed only one day of voting, darn it, but have kept my voting choices very consistent.
Being among the "older" voters, I still do not understand how some of the choices are choices at all. Did the White Stripes ever have a hit, let along a string of hits? Did A Tribe Called Quest, Soundgarden or even the expert musicianship of Rage Against the Machine ever have any hits? Did these groups ever really influence the music community in the long term? Nope.
While I admit that groups such as Iron Maiden and Wham! with George Michael surely were influential and beyond, I do not believe they achieved what my own choices rose to. Maybe next time for them.
My choices have stayed the same since my first day of allowed voting.
Warren Zevon was a true musical genius who, despite his own dismay at being buttonholed with (his sole Top 40 hit) "Werewolves of London," wrote for many other great artists, including Linda Ronstadt, Jackson Browne, the Eagles and so many more. His songs, as diverse as they are, are all brilliant.
Willie Nelson, while not a total rock and roll artist, has had a magnificent influence upon all music and the culture as well. And he has had a major effect upon the performance and songwriting of a great number of major artists.
Cyndi Lauper was no one-hit wonder and her brilliant voice and singing style kept her in front of the masses for a very long time. She was a huge part of ushering the many musical influences and groups of the MTV community and early eighties influx of groups and individual performers.
Kate Bush, while most enigmatic, produced solid releases — one after another.
The Spinners should not be forgotten simply because they were huge for a great many years before most of today's voters were even born. They had a string of hits that must have had a sizable influence upon many of the Motown groups of their era and beyond.
Steve Douglas
La Mesa
Source link