NEW YORK CITY, NEW YORK: Taylor Swift's supporters have written an open letter urging her to address Matty Healy's various controversies in the midst of their rumored romance. Healy, an English pop musician and the main singer of The 1975, has drawn criticism for allegedly making discriminatory comments and jokes, most notably when he singled out Ice Spice in a podcast appearance.
ADVERTISEMENT
The #SpeakUpNow campaign calls for Swift, 33, to offer "more than a simple apology" for the alleged discriminatory remarks that the 1975 frontman has previously made headlines for. In the open letter, Healy is charged with "actions [that] contribute to the perpetuation of hatred, stereotypes, and objectification," and Swift is asked to address Healy's controversies in public. A statement from the open letter read, "Use your platform responsibly and intentionally. Advocate for inclusivity, celebrate diversity and promote empathy and understanding."
READ MORE
'They're head over heels': Matty Healy will 'write songs' for GF Taylor Swift's new album, claims source
'They wouldn't give me a towel': Taylor Swift fan Maria Santora has worst night ever after being puked on at her concert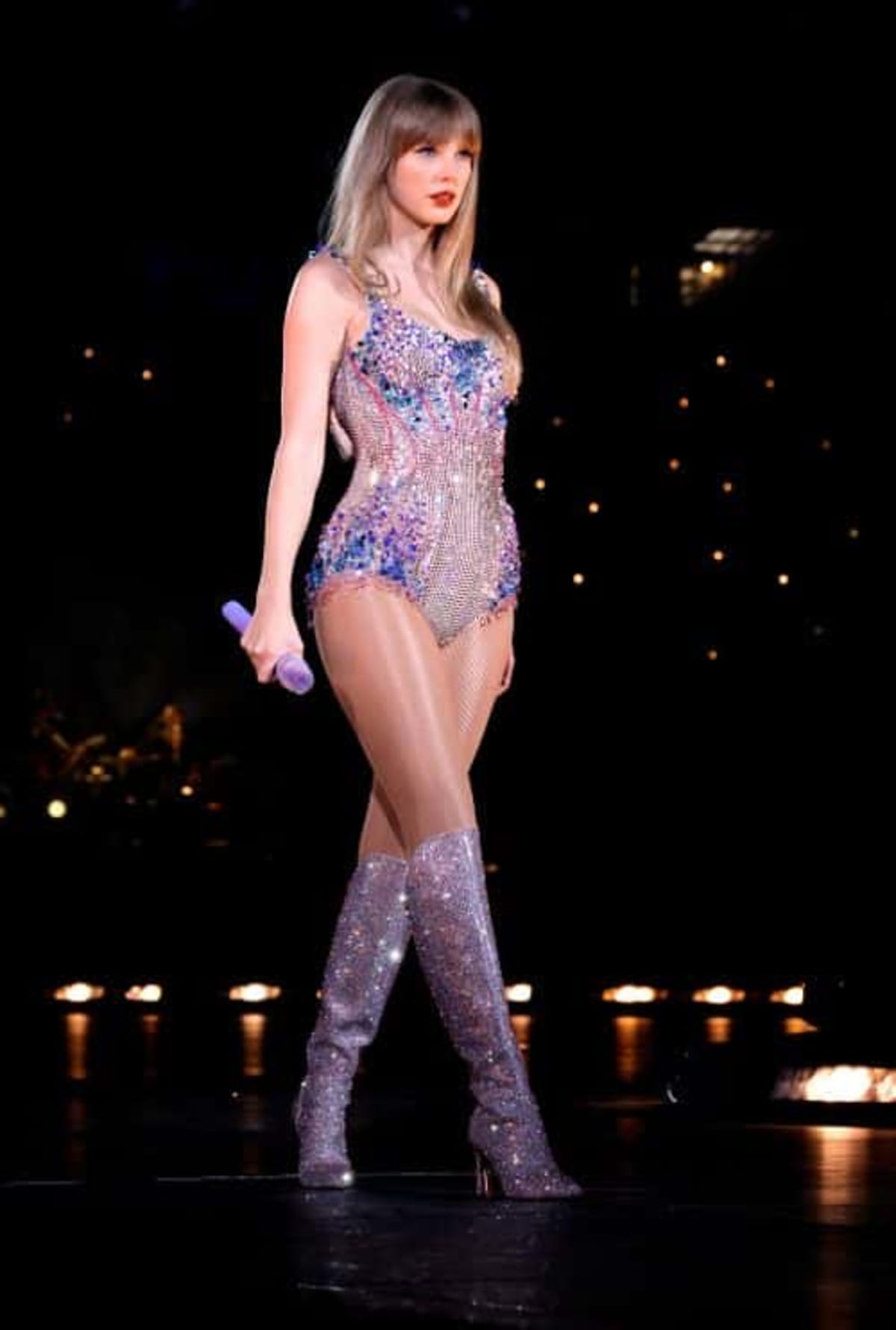 ADVERTISEMENT
What did the open letter state?
The letter acknowledges Swift's right to make her "own choices and form relationships," but also urges her to "challenge harmful ideologies and inspire followers to join [her] in creating a more just and equitable world."
ADVERTISEMENT
The statement accuses the 'Don't Blame Me' singer of "perpetuat[ing] hatred and contribut[ing] to systemic oppression," which "undermines the progress that was made towards equality and understanding," by "staying silent" over Healy's alleged problematic behavior.
"Change takes time, but we hope to see you actively engage in this process of personal and social transformation. Let this be the turning point where you become a force for a positive change and a catlyst for healing," the open letter concluded.
ADVERTISEMENT
'You #speakupnow people better not still be going to her concerts'
One person wrote, "You #speakupnow people better not still be going to her concerts. Prove your serious, sell your tickets." Another fan wrote, "Actual Swifties would very much like be to excluded from this narrative." This other fan wrote, "I don't know who was the person who wrote that letter but it said 'from her fans'. I'm a fan and I don't support that so lets not speak on behalf of all swifties with that kind of misogyny please." A fourth fan wrote, "I just hate the wording. 'Taylor is asked to address Matty's past'. No, she's being asked to address why she's associating with a racist, transphobic, misogynistic man when she's a proclaimed advocate."
ADVERTISEMENT
ADVERTISEMENT
What issues was Matty Healy embroiled in?
ADVERTISEMENT
Healy has made headlines for kissing fans and allegedly consuming raw meat during his band's concerts over the years, but in February, he came under fire for remarks he made on the 'Adam Friedland Show' about Kanye West and Ice Spice, according to Page Six.
Healy also recounted the podcast host stumbling into him as he was engaged in "hardcore" porn on 'Ghetto Gaggers', a website well-known for its depictions of the degrading and horrific treatment of women of color. His relationship with Swift began shortly after she ended her six-year relationship with actor Joe Alwyn.
ADVERTISEMENT
Swift and Healy have been romantically associated since the beginning of the month, but she has not yet responded to the open letter. Healy was spotted meeting Swift at her concerts, seeing her in the recording studio, and kissing her at Casa Cipriani, which sparked romance suspicions about the two of them, according to Page Six.
This article contains remarks made on the internet by individual people and organizations. MEAWW cannot confirm them independently and does not support claims or opinions being made online