[ad_1]
Industry figures maintain such events help educate politicians.
The arena
A key prize is Roma Street on Brisbane CBD's western edge. It's been a train and bus hub, and long a nightlife dead zone. It's now a construction site following plans to build underground rail lines. And among the ideas, which ASM created and the government quickly embraced, is for a nearby stadium.
The indoor venue would seat 17,000, surrounded outside by purple jacarandas. It would host Olympic swimming, potentially backed by $2.5 billion in federal funds. The arena would be for "generations of Queenslanders", Premier Annastacia Palaszczuk said. For ASM or Live Nation, it offers long-term entertainment earnings.
ASM is represented locally by Harvey Lister, a human rolodex of decades of connections among politicians, businesspeople and journalists. He is an "events guru" with a lifelong industry dedication, then tourism minister Kate Jones told parliament in 2017.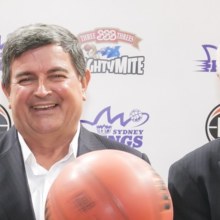 He worked with musicians from the Bee Gees to Cold Chisel, and was in Brisbane radio in the early 1970s when he started in touring.
Lister by 1986 expanded into managing the state-owned Brisbane Entertainment Centre. Later came managing state-owned Suncorp Stadium and Lister joining with global outfit Anschutz Entertainment Group, whose facilities division merged into ASM. Lister now heads ASM operations from Australia to the Middle East.
California-based ASM's portfolio is impressive: 164 million guests annually, managing 300-plus venues such as Las Vegas' 65,000-seat Allegiant Stadium or Western Sydney's Bankwest Stadium, while also helping develop entertainment districts.
Lister, 70, declined interview requests, citing a government deed about not discussing matters related to the proposed Brisbane stadium. "ASM Global intends to respectfully await the outcome of the government processes," he told the Financial Review.
The competition is California-based Live Nation Entertainment, represented locally by Melbourne-based Roger Field, 45, who has headed its Australasian division since 2014, according to his LinkedIn profile, and overseen "tours from the likes of P!nk, Adele and Bruno Mars".
Its Queensland inroads include partnering with Brisbane's 3000-capacity Fortitude Music Hall, whose backers include Powderfinger guitarist John "JC" Collins. It proclaims to run or have stakes in more than 250 venues, including New Zealand's 12,000-seat Spark Arena, and boasts 40,000 shows and festivals, including Chicago's Lollapalooza.
In Queensland, Live Nation and ASM hired politically connected lobbyists. Live Nation recruited Anacta Strategies, whose co-founder is former ALP state secretary Evan Moorehead. ASM tapped Jutsum Advisory's Matt Jutsum, chief of staff to former tourism minister Jones, whose portfolio included the rail project linked to the arena.
Right to information searches and responses to queries indicate lobbyist approaches, at least, have been peripheral to Brisbane's proposed stadium. Some discussions focused on Gold Coast venues. Live Nation, for instance, argues sufficiently sized live-music venues are needed there.
ASM companies appear far more on politicians' disclosures – its ties are deeper due to long-running contracts such as with Suncorp Stadium. Both political sides get benefits.
LNP politician Tim Mander, for instance, took tickets to Coldplay, Bruce Springsteen, Celine Dion and Cher, including while deputy opposition leader. He's now shadow Olympics minister.
ALP deputy premier Steven Miles also received five Wiggles concert tickets (while environment minister), two to Taylor Swift, rugby league tickets, and diarised invitations with ASM to concerts of Elton John, The Killers and crooner Ed Sheeran.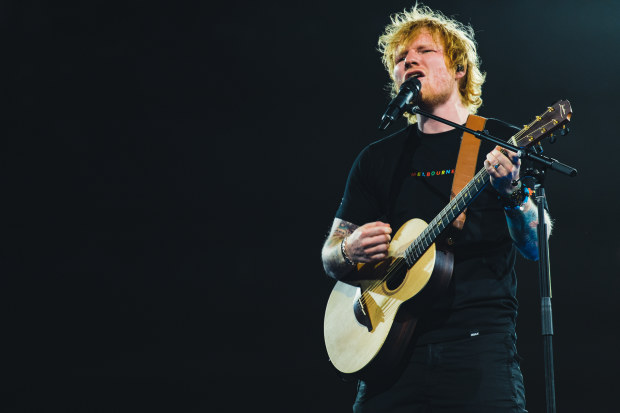 Miles even texted ASM's Lister about meeting Sheeran personally in February. "Hi harvey, we are planning to arrive at 630 tomorrow. But if there's a chance we could do the meet and greet you mentioned we could arrive at anytime!" Miles wrote, according to messages the Financial Review obtained via right to information laws.
Lister texted back apologising: no state welcome from the "DP" could occur – Sheeran's management had decided against "any meet and greets this tour".
Miles: "No worries … I'm very grateful you tried."
In another conversation, Miles, heading on personal leave, asked Lister for recommendations about overseas sports or events.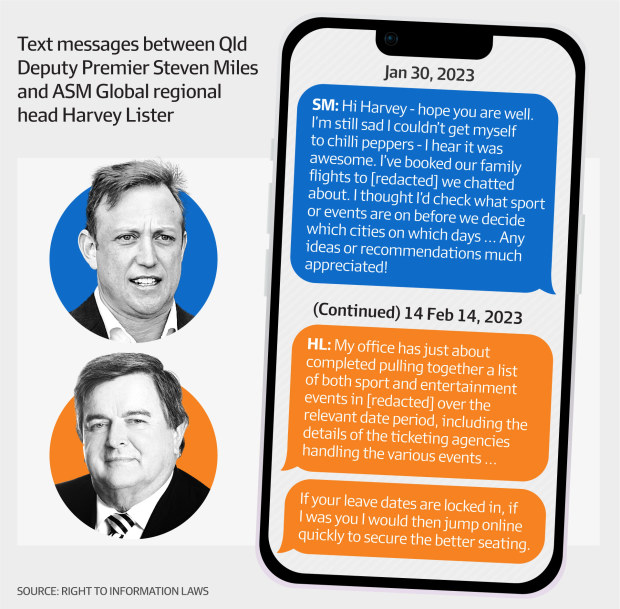 In 2019, public works minister Mick De Brenni's diaries declared attending U2's concert with Lister and "invited guests". One month later, his diaries detailed, official talks occurred with Lister and staff.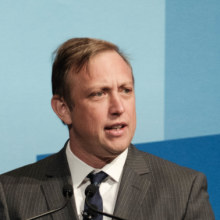 Live Nation also plies events: four tickets to transport minister Mark Bailey to U2's gig, another two to Attorney General Yvette D'Ath.
Attendees say guests included politicians, journalists and local celebrities. They say no sales pitch occurred; rather, the events generated goodwill.
Live Nation argues such events allow it to showcase offerings and economic impact, helping it brief officials. Each invitation must be relevant to government representatives, it maintains, although it won't explain why the premier received four tickets to Harry Styles.
ASM's Lister maintains venue operators usually have a "contracted obligation" to make available some seats for venue owners or representatives, with Queensland's government owning big stadiums. "Quite often" the operator then has no idea who will attend, he says, acknowledging it is most often ministers with relevant portfolio responsibilities.
For the national think tank Centre for Public Integrity, companies in general use gifts to parliamentarians "as a relationship building tool, or even to gain extended access". "Sitting down together to watch a game of footy might be a good opportunity to raise the next permit or funding application," centre executive director Han Aulby says.
Politicians maintained they adhered to disclosure rules. Queensland parliamentarians' register, though, requires declaring gifts valued over $1088, albeit some politicians seemingly list far lesser amounts. Ministers can instead publicly diarise meetings when invited to concerts in official roles.
The eyesore
The arena's location has its roots in 2011, when the government examined the new rail crossing, and contemplated redesigning the Roma St eyesore. Then, after government in 2015 sought "market led proposals" across Queensland, Lister's company swooped.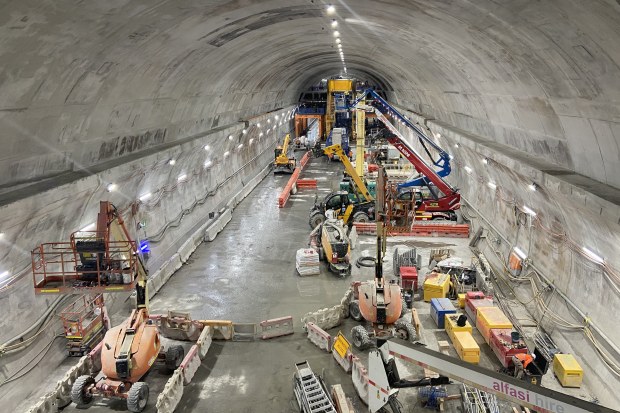 The local newspaper's front page spruiked his company's "Brisbane Live" plan for Roma St. Jackie Trad, then deputy premier, said: "The Brisbane Live proposal is an exciting idea."
Many upstairs seemed on board. ASM secured a secret "early operator engagement" agreement, and ministers routinely adopted the term "Brisbane Live".
But problems emerged. Firstly, the government had announced the project's investment before bureaucrats developed the business case, sparking Auditor General criticism in 2020. "The announcements create pressure that infrastructure proposals should progress because government has announced them," the Auditor General wrote.
Further, the economics stunk – not unknown for stadiums. Brisbane Live received a benefit-cost ratio of 0.36. A figure of more than 1 indicates quantified projected benefits exceed costs. Further analysis was to occur.
By early 2019, Lister publicly grumbled government should "get on with" the project. Rival Live Nation was also sniffing around.
Consortium bid
Live Nation has since formed a consortium with US-based entertainment advisory business Oak View and Australian infrastructure investment specialist Plenary. They tout a one-stop procurement process for constructing and operating the arena, and bring financing, arguing taxpayer funds could be allocated elsewhere.
"The consortium provide certainty and assume risk transfer and value for money while providing a fixed time and price risk for construction, delivery, operations, and ongoing maintenance," Live Nation's Field says in a statement. He argues rival models would require three separate procurement stages – "invariably chewing up more time and resources".
Despite the Commonwealth funding up to $2.5 billion, the arena will remain state property.
The consortium could seek a long-term operating lease.
ASM can submit an operations proposal. A State Development spokeswoman says state and federal governments are developing a new arena business case, which will recognise previous ASM work.
Subtle changes seem afoot. The government no longer dubs the project "Brisbane Live Arena" – ASM's wording. Now it's "Brisbane Arena" to its overseeing department (State Development, headed by deputy premier Miles). He and bureaucrats are talking with both companies.
Still, three events since November were detailed with ASM too. Miles was among "invited guests" to The Killers, Elton John and Ed Sheeran.
Lister also texted compliments one morning after state and federal funding for venues was finalised, including for associated infrastructure.
"I just wanted to congratulate you for your role in strategising the spectacular announcement," he texted Miles. Lister wrote Miles and Premier Palaszczuk were "strong supporters of Brisbane's need for this social infrastructure".
"I … will continue to remind everyone of your vision."
Miles' boss Palaszczuk also declared attending that Sheeran concert with ASM's Lister. But, 11 days later, she was with Live Nation's Field watching British popster Styles, who had a Gold Coast crowd screaming to hits like Satellite.
[ad_2]
Source link