[ad_1]
Music
Michael Strachan to play at Alive at Five After Party
Michael Strachan will perform 7-10 p.m. Aug. 23 at the Alive at Five After Party at Dorothy's Lounge, 21 S Last Chance Gulch.
Dorothy's Lounge is next to The Windbag.
Fireside to appear at Alive at Five
Fireside Collective will perform 5:30-8:30 p.m. Aug. 23 at Alive at Five on Lawrence Street.
This is the last scheduled performance of the 2023 Alive at Five Summer Concert Series.
'Rocket' performs at Live on the Gulch
Rocket to Uranus will perform 5-8 p.m. Aug. 19 for Live on the Gulch on the walking mall on Last Chance Gulch.
Join Ten Mile Creek, The Hawthorn, Big Dipper, Engel & Volkers, The Hopper and The Rialto for summer music and some good times.
Community
Walking tour explores mansions
Enjoy an end of summer historic walking tour at 4 p.m. on August Sundays, exploring Mansions & Millionaires, Helena's West Side Neighborhood. 
See Montana's largest concentration of architecturally significant historic residences. Meet at the corner of Madison and Stuart streets.
Cost is $5 per person, children are free. Wear comfortable walking shoes, a hat, sunblock and bring water. No reservations required.
Tours can be scheduled at other times for groups of five or more; please call (406) 447-8357 or email pattardo@lccountymt.gov.
Sponsored by the City of Helena/Lewis and Clark County Heritage Tourism Council and the Lewis and Clark County Historical Society.
Crittenton event to 'Support our girls'
Florence Crittenton Family Services, Helena's leading advocate in strengthening the lives of young families, is having a "Support Our Girls" annual fundraiser on Sept. 21. This event features a Western theme and blends entertainment with community spirit and helping families in need.
Attendees will enjoy line dancing, barbecue dishes and revel in the laughter of a decorated bra auction.
The event is 5:30-9:30 p.m. Sept. at the Kleffner Ranch, Helena.
All proceeds support the therapeutic programs for women and children participating in Florence Crittenton's programs.
Tickets are $75 per person and are available at www.supportourgirls.com.
West Mont festival coming Aug. 25-26
West Mont will have its third annual "Wake the Giant Music and Color Festival" Aug. 25-26.
It will be held at West Mont Farm & Gardens, 3240 York Road and the Lewis & Clark Tap Room, 1535 Dodge Ave. The event features bands performing rock, country, folk and bluegrass. This year, in addition to hayrides and animal encounters, get ready for a color throw (Day 2) to close out summer.
All event proceeds go to the West Mont Foundation and benefit adults with disabilities.
For information on tickets, go to https://www.wtghelena.com/
Theater
'Tick, tick … Boom' at Grandstreet
"Tick, tick … Boom" will be performed Aug. 11-27 at Grandstreet Theatre, 325 N. Park Ave.
Showtimes are 7:30 p.m. Wednesday through Saturdays and 2:30 p.m. Sunday.
Pulitzer Prize and Tony Award winner Jonathan Larson's semi-autobiographical musical tells the story of Jon, a struggling composer whose life seems to be going nowhere. About to turn 30, Jon grapples with the fear that he will be doomed to wait tables for the rest of his life while his friends grow up and move on.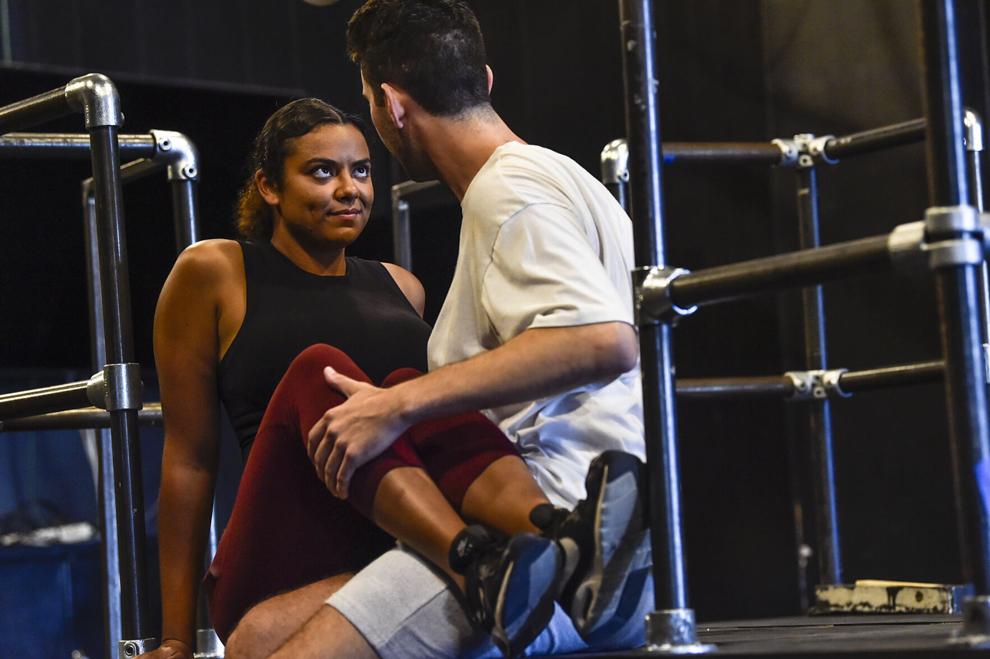 It is set in 1990s New York City against the uncertain backdrop of social change, plague and economic hardship.
For tickets, call the box office (afternoons): 406-447-1574
Or order online: www.GrandstreetTheatre.com. Tickets are $27 on Thursdays, Fridays and Saturdays and $23 Wednesdays and Sunday matinees. Tickets are $17 for those 18 and under. 
'Treasure Island' comes alive in Townsend
Enjoy an evening of adventure of buccaneers and buried gold as told by the summer junior theater production of "Treasure Island." 
The production is planned for Friday and Saturday at 6 p.m. both nights at the air-conditioned auditorium of the Lodge at 131 S. Spruce St. in Townsend.
Broadwater Community Theater members direct and produce the play along with special sponsors Broadwater County Retired Teachers Group. Townsend's Reading Leaves Book Store and The Bird's Nest at its new location on Pine Street will be selling the $10 tickets. For more information, contact (406) 980-0592 or email mtskydog@mt.net.
Dance
Auditions held for "Nutcracker on the Rocks"
Auditions for Helena's 9th Shira Greenberg's "Nutcracker on the Rocks" will be held Sept. 4-6.
Those interested must sign up Aug. 22-Sept. 3 for a group audition time slot.  
Shira Greenberg's "Nutcracker on the Rocks" is a community-based, rock-n-roll rendition of the traditional holiday classic. Featuring the music of James Brown, Aretha Franklin, The Rolling Stones, Janis Joplin and more, this production fuses contemporary dance styles with swing, African and hip hop.
Performances will be Thanksgiving weekend, Nov. 25-27, at the Helena Civic Center.
Adults and youth, ages 7 and up, of all skill levels and physical abilities, including those with disabilities, are encouraged to audition. No dance experience is required.
Group audition times are based on age and skill level. Sign up online at cohesiondance.org or by calling 406-422-0830.
Art
Works by Nan Parsons on display in Basin
Sept. 2 is the last day to view works in pastel and watercolor by Nan Parsons at Refuge Gallery at 101 Basin St., Basin.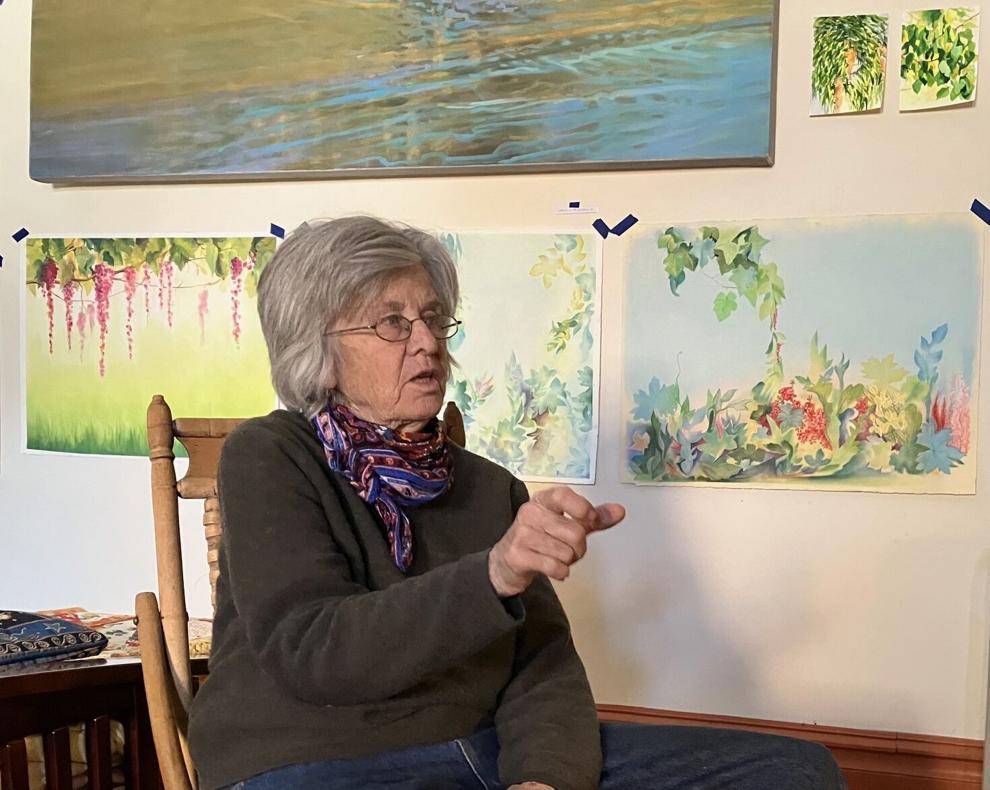 This work was created over the past winter in response to the music of Arcangelo Corelli, Baroque violinist and composer (1653-1713).
This work is light-filled, open and joyous.
Refuge gallery is open every Saturday from 11 a.m. to 5 p.m., or to make an appointment to view this work call Nan Parsons at 406-422-9338.
Mini-auction at The Bray
The Brick by Brick Online Mini Auction to benefit the Bray will begin 10 a.m. Aug. 16, 10 a.m. and run through 7 p.m. Aug. 18.
Visit givergy.us/thebraybrickbybrick to view the work, register and bid.
This auction series focuses on donated collections from artists or feature themes found at The Bray. Each mini auction's proceeds will go and support varying Bray programs and projects.
All artwork is on display in the Bray Sales Gallery window display.
Featured artists include; Juan Barroso, HP Bloomer, Eric Botbyl, Kaitlyn Brennan, Chotsani Elaine Dean, Mike Cinelli, Adrienne Eliades, Susan Feagin, Bill Griffith, Michael Kline, Roberto Lugo, Courtney Martin, Forrest Middelton, Sarah Pike, Masa Sasaki, and Dustin Yeager (Ceramics & Theory).
Sky Angove display at Queen City Framing
Helena artist Sky Angove is showing his "Tiny Series" of abstract originals at Queen City Framing & Art Supplies during August.
A native Montanan, and two-time art school dropout, he has spent the last 10 years building a unique body of abstract works. A largely self-taught artist with a focus on painting in a wide array of mediums, he has secured a small following both regionally and outside of the United States.
"I want my work to be more about emotion and less about something tangible. I want it to be honest and unremitting," Sky said. 
Examine Sky's "Tiny Series" show all month at Queen City Framing & Art Supplies, 400 Euclid Ave. in the Lundy Center, Helena.
For more information, call 406-442-2760, or qcity.framing.art@gmail.com with questions.
Music
Skyfoot jams at The Myrna Loy
Skyfoot, an award-winning jam-rock band from Boston with deep Helena roots, creates a feel-good tapestry of psychedelic sounds at The Myrna Loy 7:30 p.m. Aug. 17.
Founding member native son Eric McEwen takes to the stage on keyboards and vocals, joined by Tyler Arnott on guitar and vocals, Aaron Morey on drums and James Taylor on bass.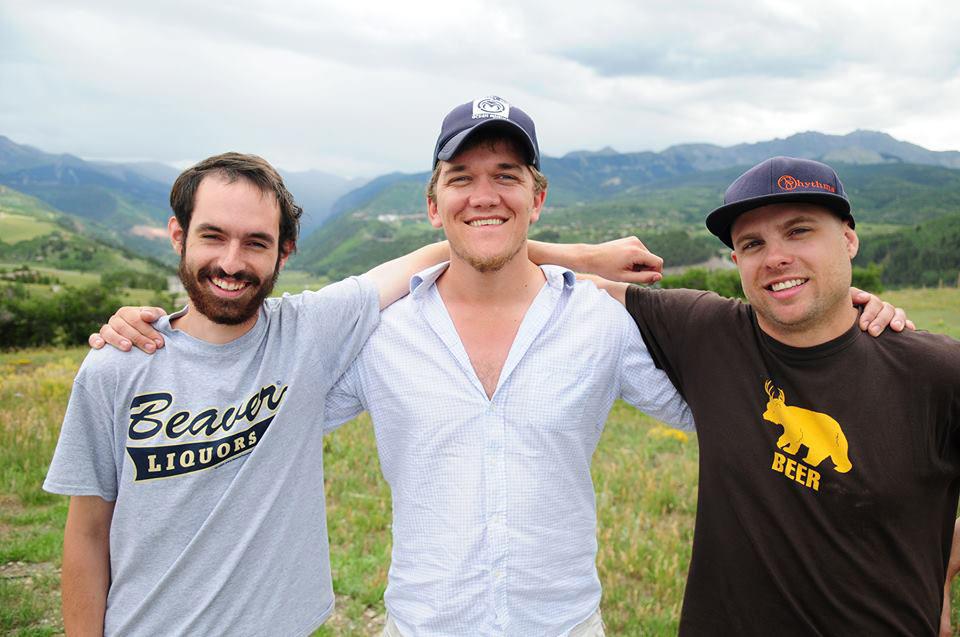 Named "Best in State" at the 2019 New England Music Awards, Skyfoot's sound and jam style evoke Phish and The Grateful Dead.
Skyfoot members are converging in Helena from New England and Colorado for what could be one of the band's final concerts. They reconnect here for 10 days to rehearse and jam the week before the concert.
Tickets are $20 and available at the box office, 15 N. Ewing St., themyrnaloy.com or call 406-443-0287. 
[ad_2]
Source link