[ad_1]
London (CNN) — If you're looking for a rock 'n' roll end to the summer, then the Rolling Stones may have you covered. 
The British rock legends appear to have teased a new album through a fake ad for a glass-repair business placed in a local London newspaper.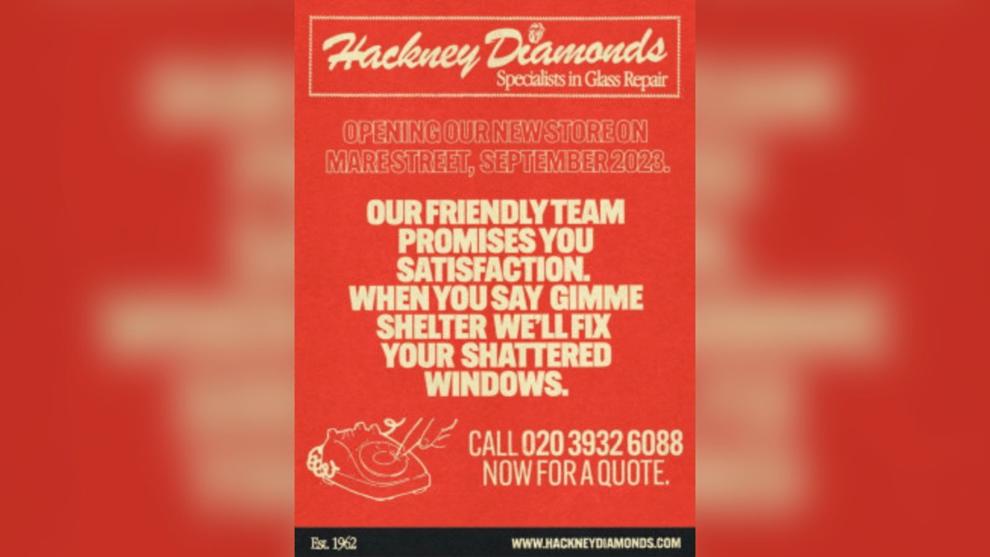 The cryptic ad, which appeared in the east London-based Hackney Gazette last week, looks at first glance like a promotion for the new business, Hackney Diamonds, but on closer examination it contains references to several of the band's biggest hits.
"Our friendly team promises you satisfaction," it reads. "When you say gimme shelter we'll fix your shattered windows."
A quick call to the phone number listed in the ad leads to a recorded message.
"Welcome to Hackney Diamonds, specialists in glass repairs," a Cockney-accented male voice says. "Don't get angry, get it fixed."
Hackney Diamonds supposedly opens for business in early September – something fans are interpreting as a hint at an album release date.
The Stones have yet to make a statement on an upcoming album, which fans believe will be called "Hackney Diamonds," but there are enough Easter eggs to keep them going.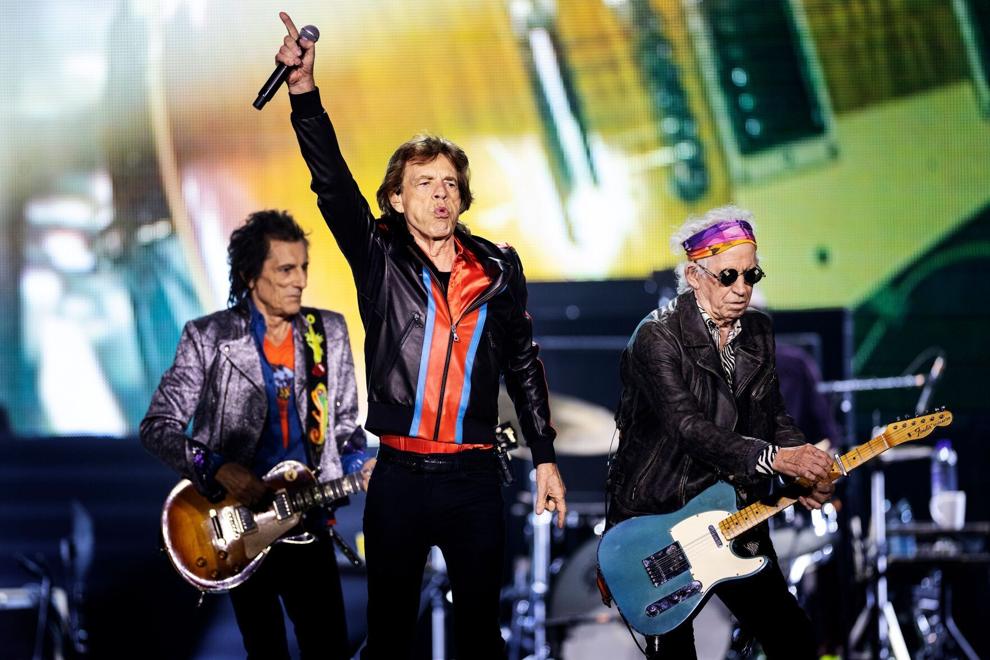 A peek at the Hackney Diamonds website shows the name of the new business to be written in the same font as the band's 1978 "Some Girls" album. The letter "i" in "Diamonds" is dotted with the Stones' famous lips logo, and the site states the business was established in 1962 – the same year the band was formed. Perhaps most tellingly, the site's privacy terms and conditions are those of Universal Music Group, the band's record label.
A new album would be the Stones' 31st studio album and their first since the 2021 death of drummer Charlie Watts.
A Rolling Stones representative contacted by CNN declined to comment on the ad.
Here's what iconic concert took place the year you graduated high school
Here's what iconic concert took place the year you graduated high school
1960: Pete Seeger at Bowdoin College in Brunswick, Maine
1961: Judy Garland at Carnegie Hall in New York City, New York
1962: James Brown at the Apollo Theatre in Harlem, New York
1963: The Newport Folk Festival in Newport, Rhode Island
1964: The T.A.M.I. Show at the Santa Monica Civic Auditorium in Santa Monica, California
1965: The Beatles at Shea Stadium in Queens, New York
1966: Bob Dylan World Tour 1966
1967: The Monterey Pop Festival at the Monterey County Fairgrounds in Monterey, California
1968: Johnny Cash at Folsom Prison in Represa, California
1969: Woodstock Music and Art Fair in Bethel, New York
1970: Isle Of Wight Festival on the Isle of Wight, England
1971: The Concert for Bangladesh at Madison Square Garden in New York City, New York
1972: Grateful Dead Europe '72 Tour
1974: The California Jam Festival at the Ontario Motor Speedway in Ontario, California
1975: Elton John at Dodger Stadium in Los Angeles, California
1976: The Last Waltz at Winterland Ballroom in San Francisco, California
1977: Pink Floyd at Olympic Stadium in Montreal, Canada
1978: Bruce Springsteen at Capitol Theatre in Passaic, New Jersey
1979: The Clash at The Palladium in New York City, New York
1980: Monsters of Rock at Castle Donington in Leicestershire, England
1981: Simon & Garfunkel in Central Park in New York City, New York
1982: The Police Picnic at CNE Exhibition Stadium in Toronto, Canada
1983: Talking Heads at the Pantages Theater in Los Angeles, California
1984: The Jacksons Victory Tour
1985: Live Aid
1986: Jean-Michel Jarre in Houston, Texas
1988: Tina Turner at Maracana Stadium in Rio de Janeiro, Brazil
1989: The Rolling Stones Steel Wheels Tour
1990: Madonna Blond Ambition Tour
1991: Lollapalooza
1992: Nirvana at the Reading Festival in Reading, England
1994: Woodstock '94 on Winston Farm near Saugerties, New York
1995: Rod Stewart at Copacabana Beach in Rio de Janeiro, Brazil
1996: Oasis at the Knebworth Festival in Hertfordshire, England
1998: Tibetan Freedom Concert at RFK Stadium in Washington DC
1999: Woodstock '99 at Griffiss Air Force Base in Rome, New York
2001: The Concert for New York City at Madison Square Garden in New York City, New York
2002: Party at the Palace at the Buckingham Palace Garden in London, England
2003: The Chicks Top of the World Tour
2004: The Montreal Jazz Festival in Montreal, Canada
2005: Live 8
2006: Coachella Valley Music and Arts Festival at the Empire Polo Club in Indio, California
2007: Led Zeppelin at O2 Arena in London, England
2008: Radiohead In Rainbows Tour
2009: Farm Aid at Verizon Wireless Amphitheater in Maryland Heights, Missouri
2010: Sonisphere Festival
2011: Kenny Chesney Goin' Coastal Tour
2012: Jay Z and Kanye West Watch the Throne Tour
2013: Leonard Cohen Old Ideas World Tour
2014: Bonnaroo Music and Arts Festival at Great Stage Park in Manchester, Tennessee
2015: Prince at the Fox Theatre in Detroit, Michigan
2016: Beyoncé The Formation World Tour
2017: One Love Manchester at Old Trafford Cricket Ground in Stretford, England
2018: Taylor Swift Reputation Stadium Tour
2021: Day N Vegas Music Festival at the ​​Las Vegas Festival Grounds in Las Vegas, Nevada
2022: The Taylor Hawkins Tribute Concerts
The-CNN-Wire
™ & © 2023 Cable News Network, Inc., a Warner Bros. Discovery Company. All rights reserved.
[ad_2]
Source link