[ad_1]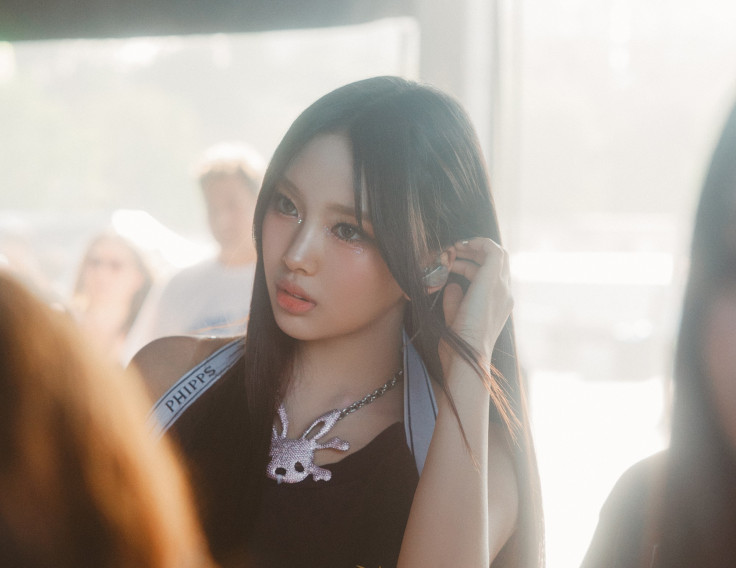 KEY POINTS
Pre-debut videos showing NewJeans' Hyein fangirling over BTS resurfaced online
Some videos highlighted that Hyein was a huge fan of BTS member Jin
Hyein recently debuted under the same management of BTS, Hybe
NewJeans member Hyein — just like any other ARMY — is not immune to the charms of BTS.
Pre-debut clips of the 15-year-old South Korean artist recently resurfaced online, which showed her gushing over the internationally acclaimed K-Pop group, most notably its oldest member, Jin.
In the first part of a video uploaded by Instagram fan account @newjeans.hyeins, Hyein was seen alongside several of her co-stars on an old show that aired on Pocket TV's official YouTube channel. There, they were asked to choose between meeting BTS or becoming the fifth member of BLACKPINK, and the singer immediately chose the former.
Another clip showed a young Hyein attempting to guess a disassembled photo of the 30-year-old "The Astronaut" hitmaker. Interestingly, she was able to identify Jin just by his "lips" before cheering in excitement after guessing it right. She also said, "I like him so much, so much!"
Elsewhere in the video, the "Super Shy" singer was seen showing off her poster of Jin, which appeared to be displayed in her bedroom. She then called the BTS member "handsome." In the latter part, Hyein chose Jin as her favorite among other big-name artists in the K-Pop industry.
After the video resurfaced online, the K-Pop community started praising Hyein. Some claimed that she "won" in life after debuting under the same agency as her idols, while others mentioned that she worked hard to become the fifth member of NewJeans despite her young age.
"And look at her now, becoming the 5th member of one of the most successful 4th gen K-Pop [groups] and debuting in the same company as her [favorite] group and meeting them," one user wrote.
Another suggested, "I want her to meet him when he comes home and do a duet together, she is [so] cute, beautiful [and] funny, I think [Jin] would like to tease her like a brother would a younger sister."
"She's the cutest fan girl ever," a third user stated.
"She worked hard, and she's a lucky ARMY," a fourth user added, while another quipped, "I wonder if she's 'Super Shy' around him."
"Hyein [shows] that she is [just] like us, [and] has affection for her favorite idols. I'm both a fan of Jin and a fan of Hyein these days. She must have been so happy to debut on her IDOL company, I'm sure she's already met him, [but] I wanted to see his reaction," a sixth user noted.
Hyein debuted as a member of NewJeans alongside Hanni, Danielle, Haerin and Minji in July last year under ADOR — an independent music label under HYBE. She is the youngest member of the group.
NewJeans has been recognized as one of the biggest rookie K-Pop groups in history after breaking several Guinness World Records titles and Spotify records over the past year. As of late, the group has reached about 2 billion streams on Spotify, thanks to its second mini-album, "Get Up."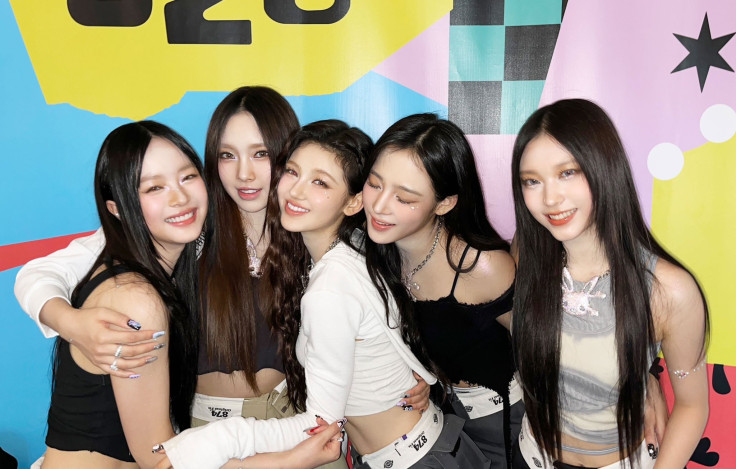 [ad_2]
Source link