[ad_1]
KEY POINTS
GOT7 announced it will release a new "AHGABONG" lightstick on Friday
The new version highlights the signature colors of GOT7: green and black
Some fans questioned whether or not the new lightstick hinted at a GOT7 comeback
GOT7 has a special surprise for fans — known as Ahgase — as it will soon be releasing a new and updated version of its "AHGABONG" lightstick, five years since the second version dropped.
On Monday, the seven-member K-Pop boy band announced on Twitter that the third version of its fandom lightstick would be available via fanslike.io starting Friday, Sept. 8, at 2 p.m. KST. A photo of the long-awaited fan accessory was also uploaded on a platform, showing a sleek design highlighting the signature colors of GOT7: green and black.
The lightstick's upper section appeared to resemble a bird, which is a symbol that represents the group's fandom as "Ahgase" actually means "baby bird" in the English language. It also radiates a bright green light and has a black base with the GOT7 logo attached to the body.
Garnering about 4.2 million views, fans flooded the comments section with excited reactions. This is currently GOT7's first post since November 2022.
"Version 3 is here looking all so sleek and pretty!!!!" one user commented on Twitter, while another quipped, "Every bird was summoned with this one, and they obliged the call… coming back from all the different lands."
"OUR WEAPON IS HERE," a third user stated.
"I really love it!! It's actually beautiful," a fourth user added.
Another wrote, "It's f—king real, and it looks so good. I love the black color it looks so classy."
But while others noticed the design, some fans questioned whether or not GOT7 was gearing up for a comeback or going on tour, given that it has been more than a year since the group released its self-titled 12th mini album in May 2022 — also the first release after Jinyoung, Jackson Wang, Mark Tuan, Jay B, Kim Yugyeom, BamBam and Cho Young-jae left JYP Entertainment in 2021 when their contract expired.
Though the members have been busy pursuing solo projects, member BamBam teased earlier this year that the group has "big plans" coming soon. In an interview with CNA Lifestyle, the 26-year-old Thai rapper gave an update about the group's plans and if they were still in touch.
"I can't let you guys know what it is, but okay, one thing – a big thing will come up this year. It's something new," he said. "It's not just going to be an album. It's not going to be a world tour or concert. It's something a lot of fans have been waiting for like, three, [or] four years now, I guess. We'll be working on something!"
Most recently, Mark released a new song, titled "Everyone Else Fades," along with a music video; Yugyeom made a solo comeback, releasing the digital single "LOLO," while Jinyoung is currently completing his mandatory military service in South Korea.
Wang concluded his "Magic Man" world tour last July and performed at the 2023 Coachella Valley Music and Arts Festival. BamBam released a full-length album, "Sour & Sweet," under his music label, ABYSS, in March. Lastly, Jay B released "Seasonal Hiatus" — a special album for fans in February 2023.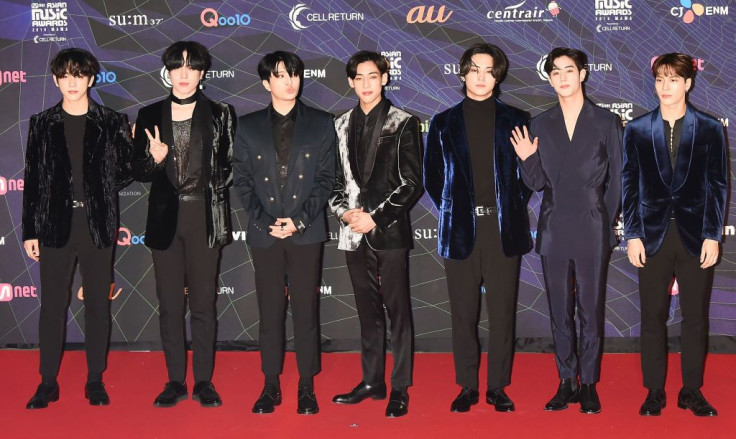 [ad_2]
Source link