Jerry Lee Lewis Live at the Star Club Hamburg, is an iconic live recording that took place at the famous venue, The Star Club. This stunning performance showcases Jerry Lee Lewis at the height of his powers, delivering an electrifying set with his signature style of rock and roll that is sure to have listeners on their feet and dancing along. This legendary performance features many of Jerry Lee Lewis's classic hits and favorites, performed with incredible energy and raw emotion, which is a testament to his incredible talent and showmanship. This album captures the essence of rock and roll, and is a must-have for any fan of the genre or Jerry Lee Lewis himself. It's a truly remarkable piece of musical history that will leave a lasting impression on all who listen to it.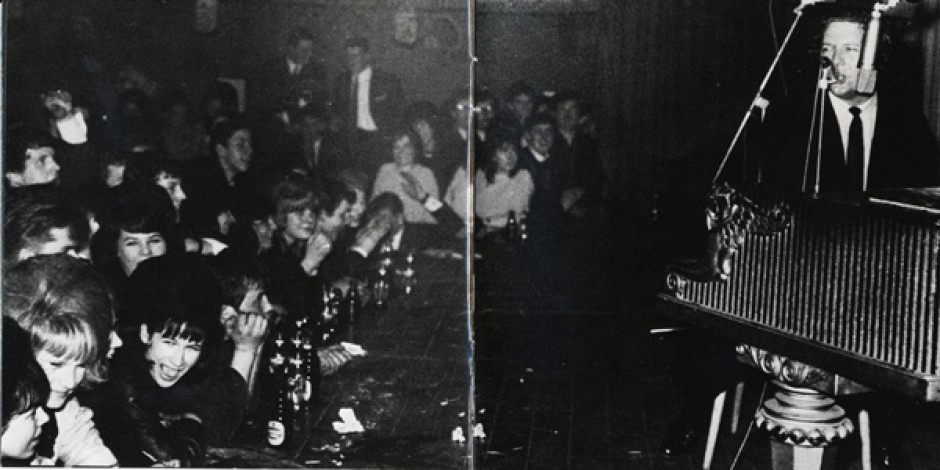 In 1958, the legendary Jerry Lee Lewis recorded a live album at the Star Club in Hamburg, Germany. This album was so impressive that it has since been recognized as one of the Top 100 live albums of all time by Rolling Stone magazine! The energy and excitement of this historic concert are palpable through each note and lyric, providing fans with an experience they will never forget.
Jerry Lee Lewis, also known as "The Killer", is a rock and roll icon whose distinctive sound and electrifying performances have left an indelible mark on music history. His live performances are renowned for their power and passion, and this concert in particular captures him at the height of his career.
This album represents an incredible moment in music history, and is a must-listen for any true fan of rock and roll. You will be blown away by the talent and energy on display here, and will understand why this concert continues to be celebrated as one of the greatest live performances of all time.
Don't miss a single beat of Live From The Vault, your ultimate source of live music entertainment every Wednesday! Our show starts promptly at 9PM, only on JamFest. You can expect an exhilarating musical experience that will keep you on the edge of your seat until the very last note. Our program features the Top 100 Live Albums picked by Rolling Stone Magazine and by musical artists who bring their energy, passion, and creativity to each performance. We are proud to showcase their talents and offer a unique perspective on live music that you won't find anywhere else. Whether you're a die-hard fan or a casual listener, we guarantee that you'll be swept away by the magic of Live From The Vault. So, make sure to tune in every Wednesday at 9PM to JamFest and let us transport you into the incredible world of live music!