Electric Daisy Carnival (EDC) Orlando is a highly anticipated music festival that takes place annually in Florida. The festival features some of the most popular electronic dance music (EDM) artists from around the world, as well as spectacular light shows, carnival rides, and other interactive attractions. EDC Orlando 2023 promises to be a spectacular event that will attract music lovers from across the United States and beyond.
The festival typically takes place over three days, and attendees can camp on-site or stay at nearby hotels. EDC Orlando 2023 is expected to feature performances from well-known DJs and producers such as Martin Garrix, Tiësto, and Armin van Buuren, among others. The festival will undoubtedly be a sensational experience for fans who are looking to immerse themselves in a vibrant atmosphere of music, dance, and fun. As always, safety and security measures will be in place to ensure the well-being of all attendees.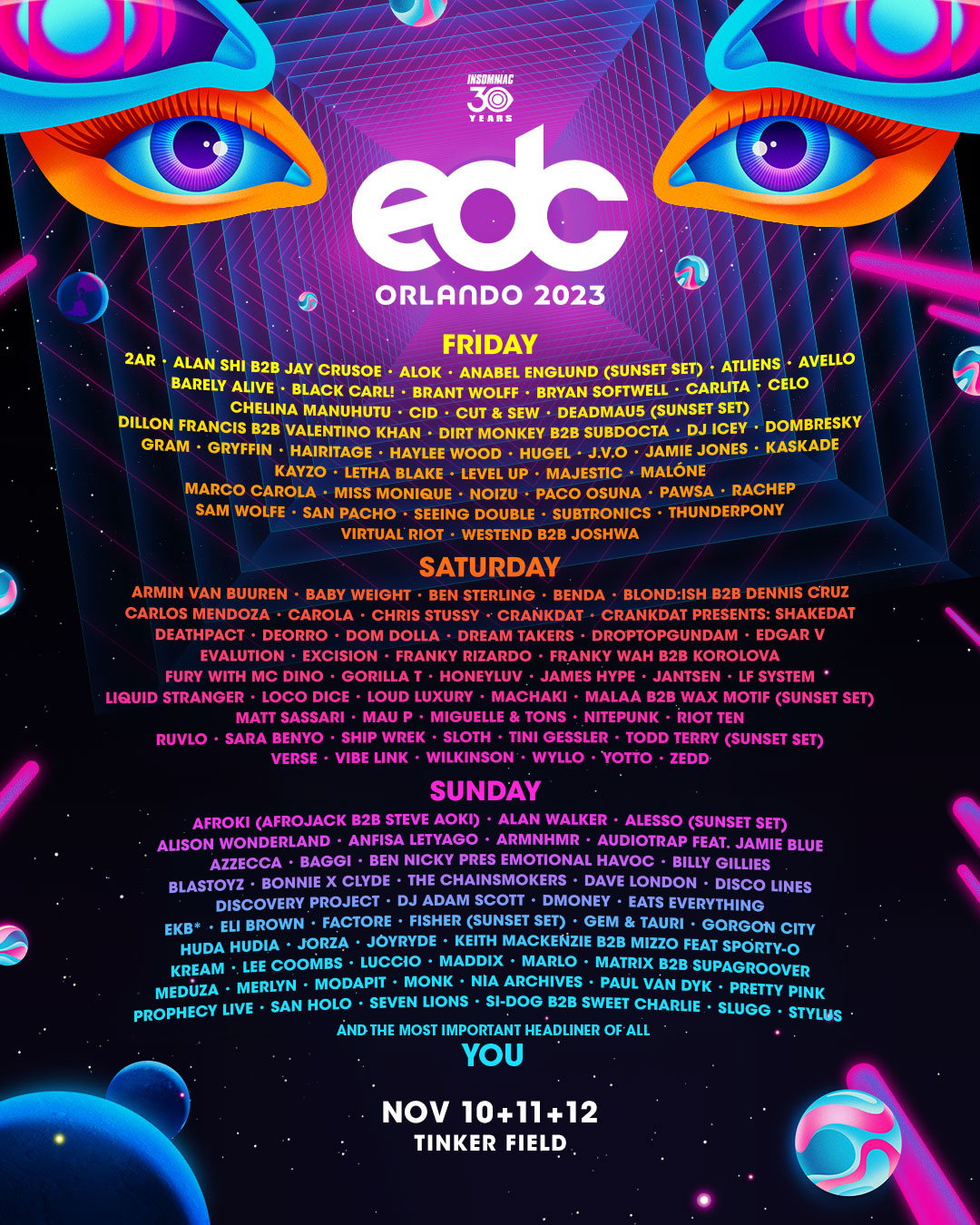 The Electric Daisy Carnival, or EDC, is a vibrant and dynamic world that offers a unique experience to its attendees. It combines music, art, and technology to create an immersive and electrifying atmosphere. The stages are elaborate and often have elaborate set designs and pyrotechnic displays to create a visually stunning environment. The performers, including dancers, acrobats, and fire breathers, add to the excitement and energy of the event. The sound systems are expertly designed to create an immersive and powerful audio experience that can be felt throughout the festival grounds. Additionally, the use of technology, such as interactive art installations and special effects, adds an extra layer of excitement to the already captivating EDC experience. All of these unique elements combine to create a world unlike any other, where attendees can let go of their worries and immerse themselves in the experience.