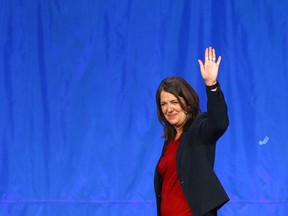 Article content
It's not every year that the Pope visits our part of the world, but it's also not every year that inflation hits eight per cent.
Article content
Along with a change in provincial leadership, battles between city politicians and police, and ongoing struggles to address homelessness, Edmonton definitely saw its share of big news events and trends over the past 12 months.
Article content
How well did you follow it all? Try our 2022-in-review quiz to see how you stack up as a current-affairs crackerjack.
Questions:
1. "This has not been at all (to the) expectations of Edmontonians and understand that I share that frustration," Mayor Amarjeet Sohi said at one point in early 2022. To what was he referring?
a) Poor performances by the Edmonton Oilers
b) Substandard snow and ice clearing on city streets
c) Too few people adhering to the city's masking rules
d) Another delay to the Valley Line LRT project
Article content
2. In her first news conference as premier, who did Danielle Smith characterize as "the most discriminated group" that she'd witnessed in her lifetime?
a) AIDS/HIV patients in the 1980s
b) People in the LGBTQ community
c) Indigenous Canadians
d) People who chose not to get a COVID vaccine
3. How did Coun. Michael Janz propose that the city bring in more revenue this year?
a) Charge a higher tax rate to people who own mansions
b) Take money away from highly paid Epcor executives
c) Increase fines on people with noisy vehicles
d) All of the above
4. An Edmonton sports venue hosted a "giro" this year. What was it?
a) Connor McDavid's spin-a-rama shootout move
b) A short-lived sandwich offering at Rogers Place, only $27.95
Article content
c) Pope Francis's tour around Commonwealth Stadium
d) A bicycle-kick goal from Edmonton's FC's Italian striker
5. Edmonton has set a limit of generating no more than 176 million tonnes of carbon dioxide by 2050. According to the city's new carbon budget, how many years early will the city blow through that cap, unless changes are made?
a) Six years
b) 10 years
c) 13 years
d) Let's blow past it ASAP, because we could use a little warming in this cold city
6. What is shigella?
a) An intestinal infection
b) The province's official mushroom
c) A nickname for the 5.6-magnitude earthquake that hit northern Alberta in November
d) A proposed new music festival
7. What was blamed for poor attendance at the rescheduled World Junior Hockey tournament in August?
Article content
a) High ticket prices
b) Ongoing scandals with Hockey Canada
c) Holding a hockey tournament in heat of summer
d) All of the above
8. The long-vacant Enbridge Tower on Jasper Avenue is being repurposed into what?
a) A hotel
b) An apartment building
c) The world's tallest climbing gym
d) The University of Alberta's new school of architecture
9. What was Edmontonian Shannon Shea referring to in this quote? "They're a little bit more ballsy this year. They're way bigger than I'm used to and they're just smelling you two to three feet away."
a) The Edmonton Elks' offensive line
b) Coyotes
c) Magpies
d) Cyclists
10. Fill in the blank on this quote from Coun. Michael Janz: "Trusting the development and real estate industry to solve homelessness is like ______."
Article content
a) Asking grocery stores to end hunger
b) Counting on oil companies to invent a solar car
c) Getting Russia to lead NATO
d) Depending on a P3 to build an LRT line on time
11. What did Jason Kenney characterize as "kryptonite" for investors in Alberta?
a) Losing his UCP leadership review vote
b) Rachel Notley
c) The sovereignty act
d) The dire state of the province's health-care system
12. What did University of Saskatchewan professor Ryan Brook call an "ecological train wreck" that could cause "absolute destruction" in Edmonton?
a) Mountain Pine Rat
b) A new COVID variant
c) Great horned grasshopper
d) Wild pigs
Answers:
1. b. A combination of factors, including extreme winter weather and inadequate staffing, led to a lot of complaints about the state of the city's roads. The city has funded modest improvements for 2023.
Article content
2. d. Smith wouldn't apologize but said she did not "intend to trivialize" the discrimination faced by minority communities. Earlier in the year, then-premier Jason Kenney made a comparison suggesting the treatment of unvaccinated Canadians was similar to that faced by people with HIV/AIDS in the 1980s.
3. d. None of these ideas bore much fruit in 2022, though higher fines for noisy vehicles could be on council's agenda in 2023.
4. c. Prior to delivering mass, Pope Francis did a tour among the people with a lap around the stadium, kissing a few babies along the way.
5. c. Edmonton is on pace to use up its allotted emissions by 2037 instead of 2050, which is the target year for carbon neutrality.
6. a. After a first case was identified in mid-August, infections climbed to 173 by mid November (and 115 hospitalizations), many of them among the city's homeless population.
Article content
7. d. Apart from the two medal games, average attendance at the tournament was just 1,525 per game.
8. b. Though the original plan was for a hotel, the 23-storey building is now on course to have 274 apartment units.
9. b. The city saw a significant increase in coyote complaints, including dozens of reports of aggressive encounters.
10. a. Janz was making a comment about the financialization of housing, but the quip also tapped into frustrations about rising prices and big corporate profits among grocery chains.
11. c. Kenney additionally called the act "catastrophically stupid," and that it would lead to Alberta becoming a "banana republic." He also said he would vote against the bill but resigned as an MLA before that happened.
12. d. In an attempt to better control the beasts, the province created a $75 bounty for each set of pig ears.
Source link