Hip-hop producer Metro Boomin dropped his long-awaited sophomore album on Friday, and it includes the first posthumous work by Takeoff released since his death.
Takeoff, best known as a member of the group Migos, was shot and killed in the early hours of November 1 in Houston. A suspect has not been identified in the incident. Less than a month before his death, Takeoff and fellow Migos member Quavo released the album Only Built for Infinity Links, which he had been actively promoting in the days before his death.
Metro Boomin's new album, Heroes & Villains, features appearances from some of music's biggest stars, including John Legend, the Weeknd, Travis Scott and 21 Savage. Takeoff performs on the track "Feel the Fiyaaaah" along with A$AP Rocky.
Over a sample of R&B singer Peabo Bryson's 1977 hit "Feel the Fire," Takeoff raps, "Mama told me, "Go and get it" (mama) / I was tryna get a ticket (get it) / Commas, commas, it's some digits (digits) / Been thinkin' 'bout it for a minute (yessir)."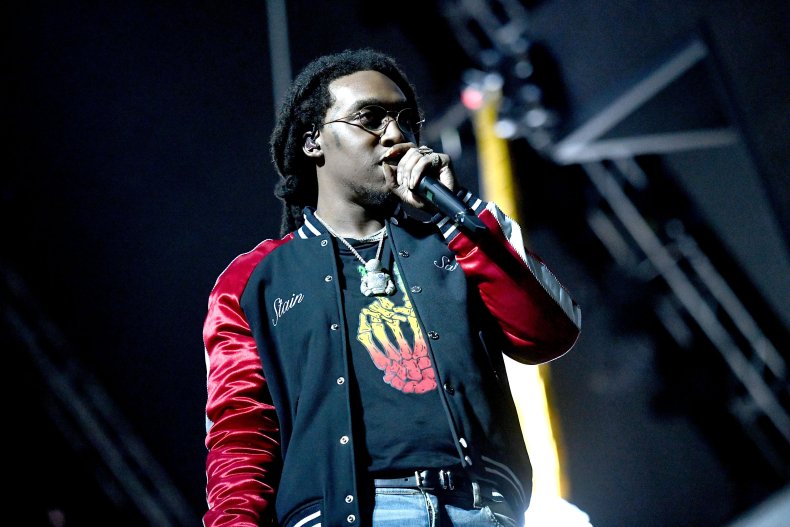 Takeoff's death resulted in an outpouring of grief from the music community, including tributes posted online from such stars as Cardi B (wife of Migos' Offset), Drake and Ja Rule.
Metro Boomin posted a remembrance of the late rapper on Twitter.
"This not just one of my rapper friends, Take was a selfless and truly standup human being. Someone I could call my brother with the most confidence. His light was so bright and you could really feel God shining through him," Metro Boomin wrote in part. "I'm praying for Take family but I'm also praying for society and this insensitive world as a whole."
Earlier this week, Takeoff's younger brother, rapper YRN Lingo, broke his silence with a lengthy post on Instagram.
"I hate that I have to move on with my life without you physically here, I wish I could just stop time and wait, but I know that can't happen. It's a lot of things I'm going to miss about you, I could name them but it would be a full list and that would take forever," Lingo wrote.
He continued, "I looked up to you more than anyone on this earth and I will never stop looking up to you. I'll carry your name until the day I die."
Newsweek reached out to Metro Boomin for comment.
Do you have a tip on an entertainment story that Newsweek should be covering? Do you have a question about music? Let us know via entertainment@newsweek.com.
Source link