Brandon Fried, the drummer of The Neighbourhood, has been fired from the alternative rock band after he faced groping allegations.
On Monday, November 14, María Zardoya, the lead singer of the pop band The Marías, shared via the band's Instagram stories that she had allegedly been groped by Fried at a bar the previous evening.
She wrote: "I was at a bar last night, and I was groped under the table by Brandon Fried. It was one of the most uncomfortable things I've ever experienced.
"I felt an invasion of my space, privacy, and body."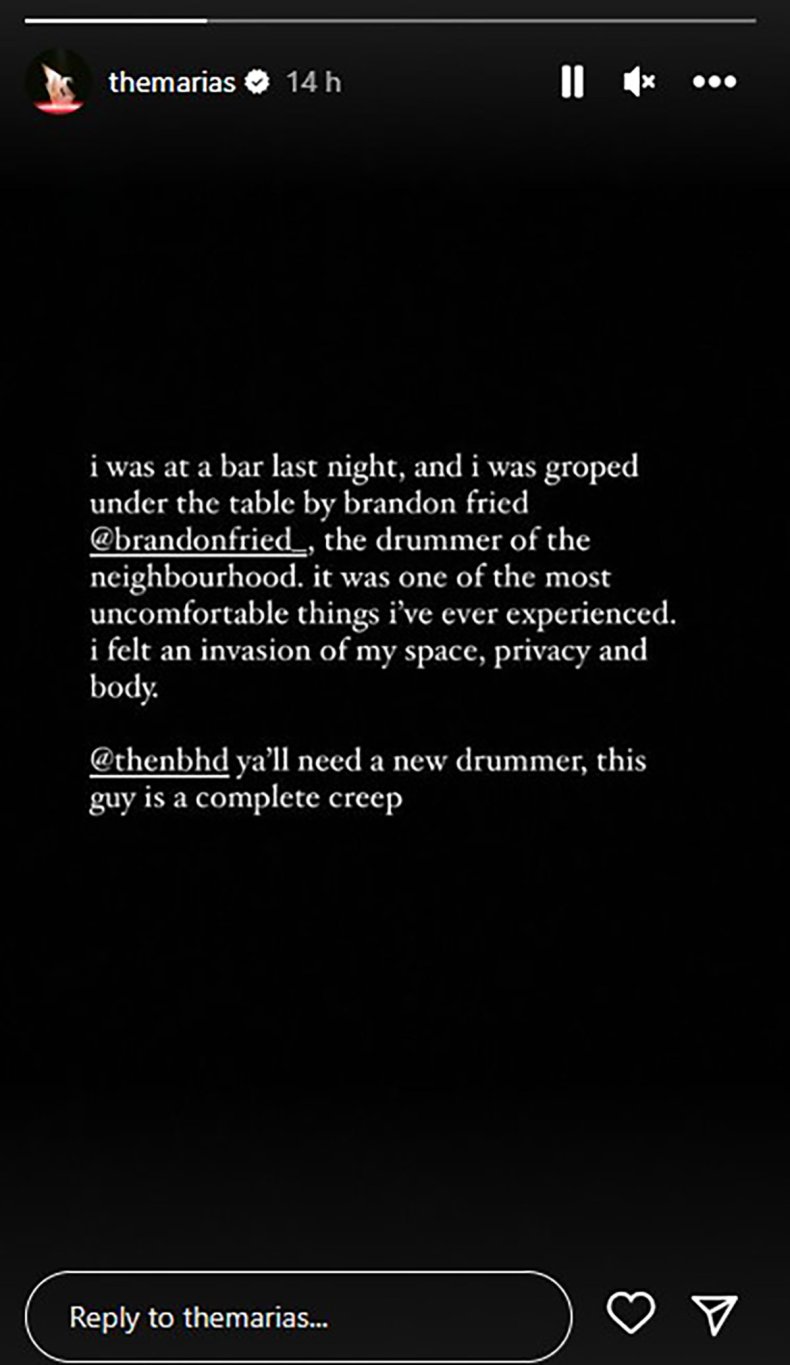 She then tagged The Neighbourhood's Instagram account, writing: "y'all need a new drummer, this guy is a complete creep."
Following Zardoya's statement, Fried issued his own statement via Instagram Stories.
He apologized to Zardoya, describing his actions as "inexcusable" and "intolerable" and announced his intention to seek treatment for alcohol and substance abuse.
Fried also issued an apology to all women who have been victims of any behavior that has left them "uncomfortable".
He wrote: "I am so terribly sorry to Maria. My actions were inexcusable and intolerable. They are not reflective of who I am as a person, but clearly a reflection of who I become while under the influence. It is evident that I must address my problems with alcohol and substance abuse, which I am now seeking help for."
"I want to apologize to women who have been victims of any behavior that has left them feeling uncomfortable or violated. I am also sorry to The Neighbourhood and our fans for letting them down."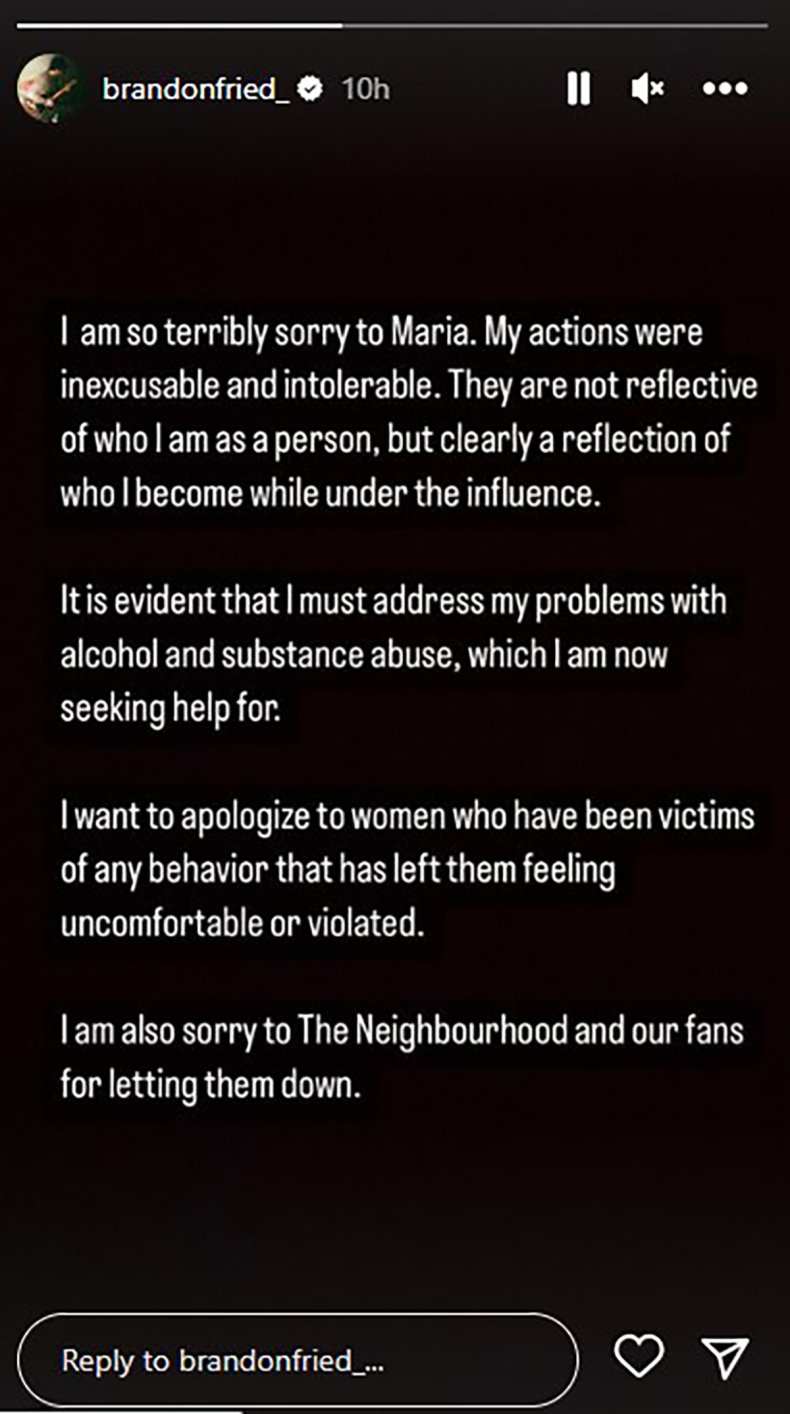 Fried's former band, The Neighbourhood, also commented on the allegations via their Instagram Stories and Twitter, announcing they had fired Fried.
The statement said: "We are grateful to Maria for coming forward. We have zero tolerance for any kind of inappropriate behavior toward women. As a result of Brandon's actions, he will no longer be a member of The Neighbourhood."
Fried joined the band, which is fronted by Billie Eilish's boyfriend Jesse Rutherford, in 2014.
As well as Rutherford, its members are guitarists Jeremy Freedman and Zach Abels and bassist Mikey Margott.
Fried replaced The Neighbourhood founding member Bryan Sammis and featured on the 2015 album Wiped Out and 2018's The Neighbourhood.
With the Neighbourhood, Fried played live all over the world, including at the Coachella and Lollapalooza festivals. They have toured with Imagine Dragons and the 1975.
The Marías are an American indie-pop band from Los Angeles, fronted by lead vocalist María Zardoya. Josh Conway is on drums and in concert, they are joined by Jesse Perlman on guitar, Doron Zounes on bass, Edward James on keyboards, and Gabe Steiner on trumpet.
The band are well known for performing their songs in English and Spanish and in November 2021, they received a Grammy nomination for their debut album Cinema for Best Engineered Album, Non-Classical.
In early 2022, they collaborated with Bad Bunny on the song "Otro Atardecer" from his album Un Verano Sin Ti, supported Halsey on tour, and played at Coachella.