NEWS | FEATURES | PREVIEWS | EVENTS
originally published: 12/11/2022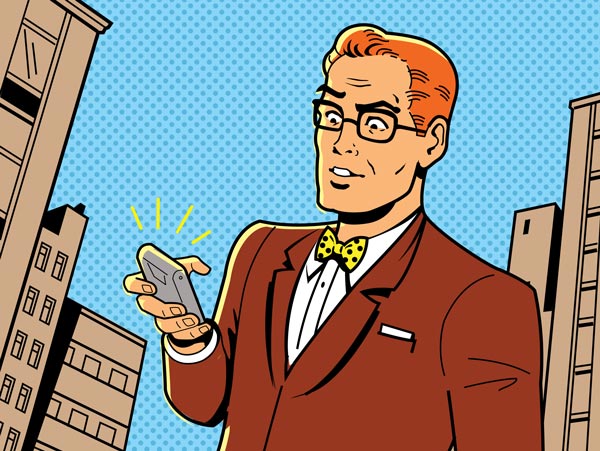 Here's a look at the top 15 most read articles published at New Jersey Stage from December 4-10, 2022. Each week we publish about 70 articles, including several original columns and features, along with news releases for events happening throughout the state and nearby areas like Philadelphia and New York City. This week's top 15 includes articles from 5 Counties in New Jersey (Atlantic, Camden, Essex, Hudson, and Monmouth).
1) A Philly Special Christmas releases "Christmas (Baby Please Come Home)" – (PHILADELPHIA, PA) — A Philly Special Christmas has released "Christmas (Baby Please Come Home)" featuring performances from NFL Eagles' Jason Kelce, Jordan Mailata and Lane Johnson produced by Charlie Hall (The War on Drugs) and executive producer Connor Barwin is out now.  This is the first in a series of holiday classic singles to be released every Friday between now and the album's official release on December 23rd via Vera Y Records. Recorded at Rittenhouse Soundworks, Silent Partners, and Elm St studio, proceeds from the LP will be donated to the Children's Treatment Crisis Center in Philadelphia.
2) Fox Soul's Al Reynolds to Host Lincoln Park Coast Cultural District's 20th Anniversary Fete On Thursday – (NEWARK, NJ) — Lincoln Park Coast Cultural District (LPCCD) announces the official 20th Anniversary of the non-profit organization marking two decades of arts, culture, and community development.  Upon the occasion of its platinum anniversary milestone, Lincoln Park Coast Cultural District will host its first-ever full in-person fundraising benefit awards dinner entitled The Lagniappe Experience: Dîner en Noir et Blanc (in Black & White) at the nearly 100 year-old Newark Symphony Hall on Thursday, December 8th, 2022 at 5:30pm-10:00pm.
3) PHOTOS from "Miracle on 34th Street" at Studio Players – (MONTCLAIR, NJ) — Studio Players is currently presenting Miracle on 34th Street from December 9-18. Adapted by Mountain Community Theater from the novel by Valentine Davies and based upon the beloved Twentieth Century Fox motion picture Miracle on 34th Street. The script and story are exactly as you remember it. Photographer John Posada was on hand to take photos.
4) Geno's Steaks now available in Cherry Hill – (CHERRY HILL, NJ) — Geno's Steaks has been a staple in Philadelphia since the late Joey Vento opened the shop on East Passyunk Avenue in 1966, proudly serving cheesesteaks 24-hours a day, seven days a week. For the past 56 years, people from Philadelphia and beyond have lined up for cheesesteaks at Geno's – which are made with premium, un-chopped, thinly sliced ribeye steak with or without fried onions and a handful of cheese options. Beginning in December, South Jersey can get in on the action, as Geno's Steaks opens inside Foodiehall, the virtual food hall located at 1931 Olney Avenue in Cherry Hill, NJ.
Advertise with New Jersey Stage for $50-$100 per month, click here for info
---
5) Sleep Out in Convention Hall to Raise Awareness and Funds for the Homeless – (ASBURY PARK, NJ) — Blessing Bag Brigade is launching their Sleep Out campaign with EmPowerMe, an Asbury Park non-profit, on Thursday, December 8th.  They are challenging you to give up your bed for a sleeping bag to Asbury Park's Convention Hall for just one night to help raise funds for hundreds of thousands homeless people sleeping in the streets.  The sleep out starts at 6:00pm.
6) PHOTOS from "The Sound of Music" at Paper Mill Playhouse – (MILLBURN, NJ) — Paper Mill Playhouse is presenting The Sound of Music now through Sunday, January 1, 2023. Celebrate the holidays with the heart-soaring melodies of The Sound of Music, including such beloved gems as "My Favorite Things," "Edelweiss," and "Climb Ev'ry Mountain." Directed by Paper Mill Producing Artistic Director Mark S. Hoebee, Rodgers and Hammerstein's final musical conjures an Austria replete with rolling hills, singing nuns, and a tender love story, set in the shadow of World War II. 
7) Newark Youth Get To "Shop With A Hero" This Holiday Season – (NEWARK, NJ) — Mayor Ras J. Baraka announced on December 6 that the City is partnering with United Community Corporation this holiday season to host a "Shop With a Hero" event. 250 local youth will have the opportunity to go on a $100 shopping spree with a first responder, police officer, firefighter, doctor, nurse, or EMT, visiting stores on Broad and Market Streets in downtown Newark, on Saturday, December 17.
8) REVIEW: "The Sound of Music" at Paper Mill Playhouse – An enduring, Tony Award-winning classic, Richard Rodgers and Oscar Hammerstein III's The Sound of Music is a ubiquitous, stalwart musical theatre crowd-pleaser given an enthralling new production at Paper Mill Playhouse. 
9) "So Hot She Melts the Paint Off the Wall!" Joan Osborne LIVE! at The Vogel – Patrons sip drinks at tables inside Red Bank, NJ's sparkling Vogel Theater this Thursday, November 17, 2022 evening as they ready themselves for a live performance by seven-time Grammy nominee Joan Osborne.
10) Light of Day WinterFest 2023 Schedule and Lineups – (ASBURY PARK, NJ) — The Light of Day Foundation has announced WinterFest 2023, the annual music festival taking place January 7-20 in Asbury Park, Red Bank, Montclair, New York City and Philadelphia.
11) "Betcha By Golly Wow!" Spotlight on Singer Chris Ruggiero – Chris Ruggiero is an up-and-coming 22-year-old singer from the East Coast who loves songs from the golden age of rock and roll, performing and recording music from the 1950s, '60s, and '70s.
12) Atlantic City Launches 2022 Tinseltown Holiday Experience – (ATLANTIC CITY, NJ) — The holiday spirit was in the air as a pair of festive events kicked off the Atlantic City Tinseltown Holiday Experience on Thursday, December 1.  The monthlong celebration of the holidays gives visitors the chance to enjoy an array of fun holiday happenings throughout the resort and region and discover why Travel + Leisure has named Atlantic City one of 2022's "25 Best Christmas Towns in the USA."
13) "My Mother's Italian, My Father's Jewish & I'm Home For The Holidays!" comes to Monmouth University – (WEST LONG BRANCH, NJ) — My Mother's Italian, My Father's Jewish & I'm Home For The Holidays! comes to Monmouth University's Pollak Theatre on Sunday, December 11, 2022 at 4:00pm. After last season's sell-out, it's another laugh-filled evening of family chaos from the award-winning writer and comedian Steve Solomon. Steve is back with more wild and hilarious stories – including holiday dinner at Grandma's, where if you're under 55, you STILL sit at the children's table.
14) 2023 Parti Gras Tour Includes Bret Michaels, Night Ranger, Jefferson Starship and more – Hot off the heels of a massive stadium tour with his band Poison, for the first time ever, Bret Michaels is hitting the road for a limited run of live dates for his 2023 Parti Gras Tour. Michaels has created this tour with a Mardi Gras feel in celebration of his great fans and hit music. The renowned rockstar will bring a few of his rocker friends along for a mashup of all killer, no filler hits featuring special guests Night Ranger and Jefferson Starship with special appearances from Steve Augeri (former lead singer of Journey) and Mark McGrath (Sugar Ray), plus a nightly surprise guest to rock your world. 
15) REVIEW: "Jacob Marley's Christmas Carol" at Mile Square Theatre – Holiday theater offerings intended for families offer the awakening of future long-term theater lovers.  An early holiday present awaits families at Hoboken's Mile Square Theatre in an exquisitely realized, vibrant production of Jacob Marley's Christmas Carol. 
Advertise with New Jersey Stage for $50-$100 per month, click here for info
---
Event previews are always one of the most popular areas of the website. Event previews get noticed when we first publish them and then get noticed again when they are brought back to the main area of the site the week the event takes place – sometimes even several months later.  Make sure your events get previewed by sending press releases to us at info@newjerseystage.com – for even more promotion, check out our ad rates which run $50-$100 for an entire month of targeted advertising which includes events listed in our online calendar. Or you have your events listed in the calendar for $10 per event.
Source link