A new music festival will bring big bands to Stornoway in 2023 – which is lucky, because there's nothing exciting on telly anymore, writes Iain Maciver.
One yarn that really grabbed me was a wee story a couple of weeks ago about the legendary Chrissie Hynde of the Pretenders saying she's fed up playing concerts in big stadiums.
No intimacy, she couldn't see the audience properly, and they couldn't see her. It was just a waste of time. Stadiums are for sports, she ranted. That's a good point, although you might get less brass in your pocket, Chrissie.
Then, I saw Chrissie and the Pretenders are to appear in Stornoway in April. Heck, that was quick, Chrissie.
Although she has been mistaken for a Scot, Chrissie doesn't live here and is actually from Ohio. That is further away than 2,000 Miles, that instantly recognisable and uncheesy Christmas hit of theirs. She was once married to Glaswegian Jim Kerr of Simple Minds, but that doesn't make her a teuchter.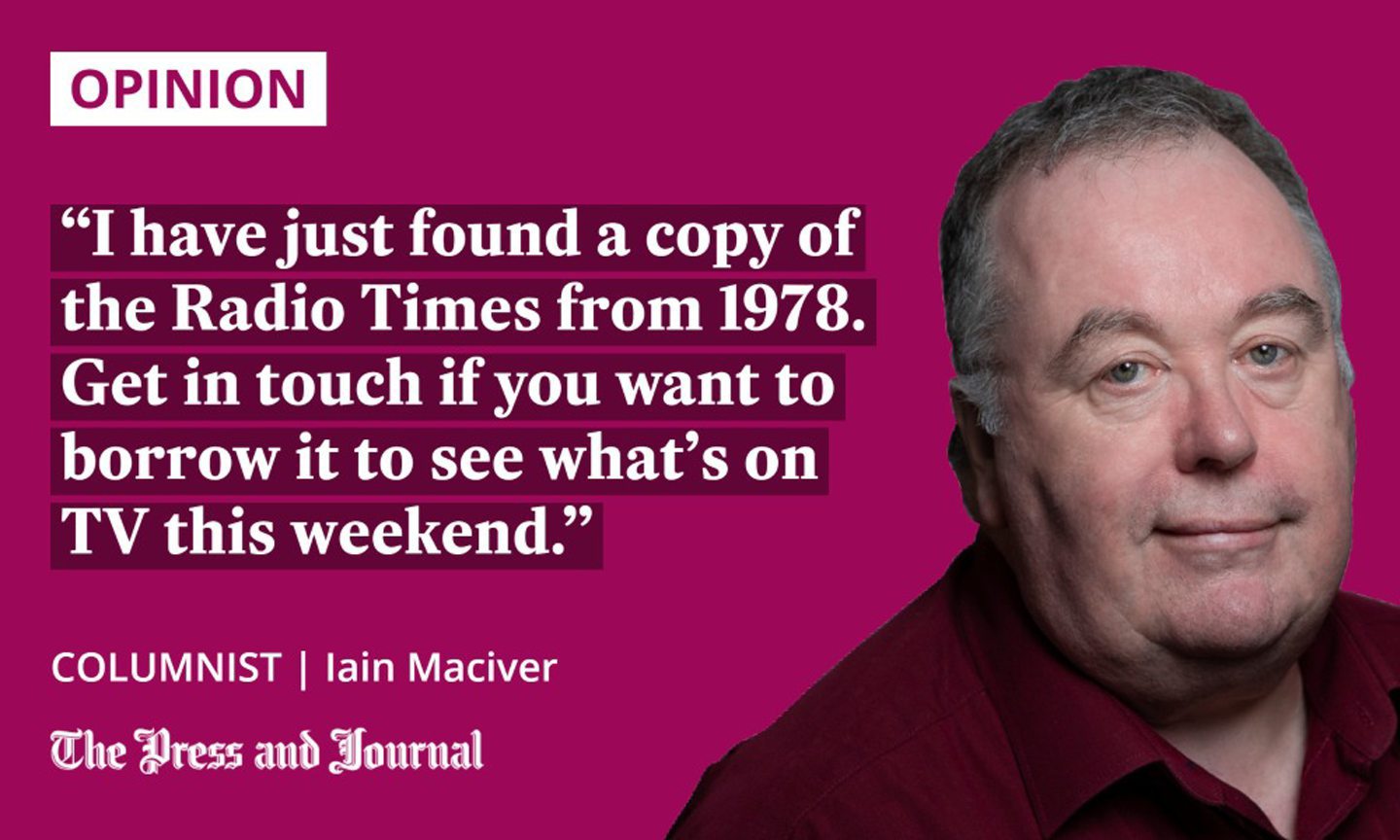 This is all down to another globetrotting musical legend, this time from the isles: Charlie Clark, formerly of the 1990s band, Astrid. Charlie is back in Scotland after working in Los Angeles and such places, and, with his buddies, has now set up a music label and this wee spring festival.
John Fogerty, another legend and the founder of Creedence Clearwater Revival, is also coming. Others are to be announced. If you want to come over before the hectic tourist season and see enduring, and endearing, superstars, try to get tickets. You may be lucky.
No Zoom at the inn in Shetland
They've not been so lucky in Shetland. Usually, Shetlanders sympathise online with us Hebrideans over the problems we have with ferries, but it all changed last week, when the gales and snow blasted them.
They had it tough up there. Many Shetlanders were without power for several days. That means many were without heat, without hot food, without an internet connection.
We saw sterling efforts to help the most vulnerable. The Scottish and Southern Electricity Networks (SSEN) people were run ragged, but they kept at it until all the homes were back on.
If it's not one thing, it's another, and, after their telecommunications were ripped off the sea floor a few months ago, that was the last thing Shetland needed. Still, it's all a bit like the throw of a dice, and island living has its pros and cons that smug Invernessians and snug Aberdonians just don't appreciate.
We, too, were very cosy here. Beswaddled in our Oodies, we watched the efforts to reconnect them, and we were grateful that it was not us this time.
If it had been in Shetland, the story of the Nativity could not have happened last week. Mary and Joseph would not have been able to get on a video call to make the booking, because there was no Zoom at the inn. Tenuous, I know, but come on, I had to get that one in.
Does anyone know who won the World Cup?
Someone said there was a World Cup competition taking place somewhere. I bet you city lot were watching it, with your cans of Tennent's and your flat-screen TVs. How smug.
Who won, anyway? Ach, who cares?
Sorry, I know I am getting really grumpy. That fact that it is the same TV shows that are being rehashed at Christmas for decades is enough to make anyone fed up.
No, I don't mean just the films. I turned on the TV last weekend and Noel Edmonds was there, back in hospitals and staggering everyone with conversations with Russian astronauts on the Mir space station, asking such penetrating questions as: what did you have for breakfast?
If that was me, I would be asking how, if everything was weightless, could they go and spend a penny? You know, that is what people would want to know.
A case of viewing déjà vu
The Christmas Day schedules include Norman Wisdom and Les Dawson, who is also on on Boxing Day, when STV again showcases the talents of octogenarians' fave, Des O'Connor.
Christmas should be full of surprises for all the family, not least with great new TV shows. The telly holds very few of them this Christmastide.
Up in the attic, I have just found a copy of the Radio Times from 1978. Get in touch if you want to borrow it to see what's on TV this weekend.
Last year, there was a surprise for Wee Calum's dad. A few days before Santa was due, Wee Calum came running down the stairs shouting at the top of his voice: "Dad, Dad. You don't need to get me that bike I wanted for Christmas." Puzzled, his father said: "But why not, Calum? I wrote to Santa to ask for it."
The ecstatic kid could hardly breathe with the excitement and said: "You won't believe this, Dad, but I just found one exactly like it in the spare room, behind the wardrobe."
---
Iain Maciver is a former broadcaster and news reporter from the Outer Hebrides
Source link